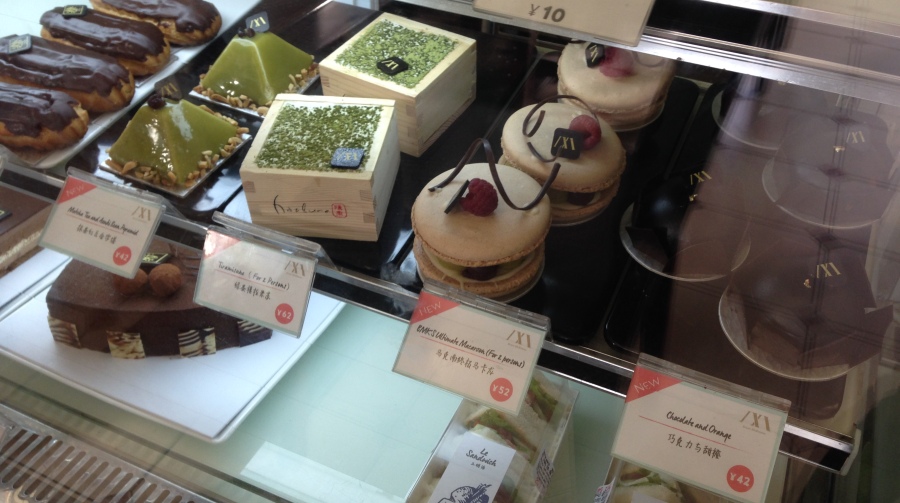 Comptoirs de France has teamed up with well-known Beijing chef Brian McKenna to create a set of four special dessert creations. The creations include BMK's Ultimate Macaroon (RMB 52), filled with raspberry, chocolate and pistachio; the Matcha Tea and Azuki Bean Pyramid (RMB 42), finished with crunchy almonds; the Chocolate and Orange (RMB 52), a polished dome filled with 70 percent cocoa chocolate cake and mousse, and caramelized mandarin oranges; and the Tiramisune (RMB 62), a green tea tiramisu created for Hatsune restaurant group. The cakes are available at all Comptoirs de France locations. 
Elsewhere in the work of cake, Vai Milano is now selling cakes from popular local bakery (Outstanding Cakes, Cookies and Pastries in the 2015 the Beijinger Reader Restaurant Awards) Sweet Tooth at their Indigo store. A slice of red velvet or classic chocolate cake will set you back RMB 32, with the option to add a scoop of gelato for RMB 6. 
Vai also have two new gelato flavors coming out in time for summer: passion fruit and mango yoghurt gelato, and sea salt caramel gelato (available at all locations).
Taco fans note that Taco Bar will be closed all this week for renovations, opening back up at 5.30pm on Saturday night. In their words, expect: "new patio, new booze, new food, new brunch, new kind of hangover."
More unmissable dining events and promotions this week:
More stories by this author here.
Email: [email protected]
Instagram: @gongbaobeijing
Twitter: @gongbaobeijing
Weibo: @宫保北京
Photos: Robynne Tindall

Visit the original source and full text: the Beijinger Blog