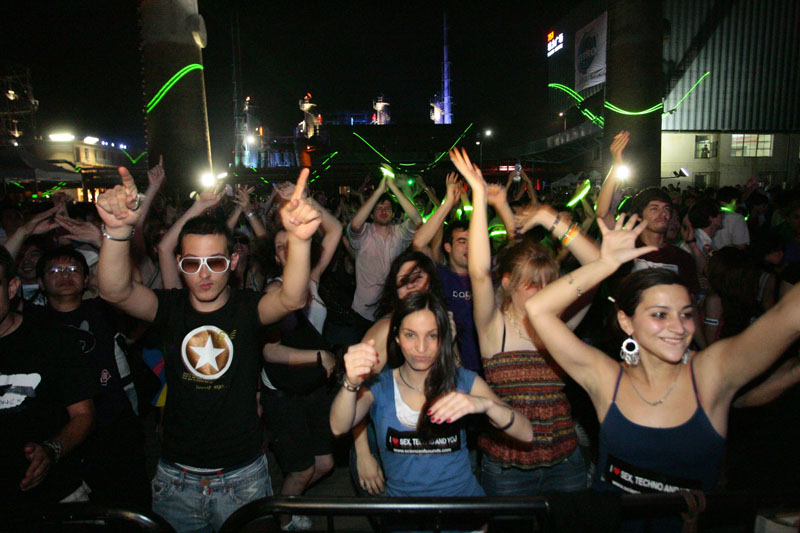 The show will go on: INTRO 2015 is confirmed for Grand Epoch City in Xianghe, about 50 kilometers from Beijing, with Octave One and M.A.N.D.Y.'s Patrick Bodmer set to headline, INTRO organizers told the Beijinger Saturday.
The May 1 festival was originally going to be held in Chaoyang Park, but logistical issues led the festival to be moved and finally confirmed for the Hebei province site.
INTRO 2015 will feature three stages: The Main Stage, The Syndicate Bass Stage @ INTRO, and the INTRO 2015 Welcome Stage.
Octave One featuring Random Noise Generation is the brainchild of Detroit's Burden Brothers. The core unit of the band is made up of Lenny and Lawrence Burden with revolving members of Lynell, Lorne, and Lance Burden.
There is an air of mystery shrouding the true meaning behind the acronym of M.A.N.D.Y., an alias which embodies the mutual talents of childhood friends Philipp Jung and Patrick Bodmer.
Also peforming on the Main Stage are Weng Weng, Huang Weiwei, #Normal(live), Yang Bing, Juliana Lima, Elvis. T, and Mickey Zhang.
Performances begin at 2pm. Shuttle busses depart from 12:30-3:30pm from Beijing Language University East Gate and Beijing Agricultural Exhibition Center West Gate, and return from 9:30-11:30pm to Workers Stadium and Lantern Club. The official after party will be held at Lantern Club from 11:30pm onwards.
Tickets are RMB 280 in advance or RMB 380 onsite. They are available online from T3. After-party tickets are RMB 50 in advance, RMB 100 at the door. For more information, visit the official website.
Photo: INTRO

Visit the original source and full text: the Beijinger Blog