Former NBA star and current megastar of the Chinese Basketball League Stephon Marbury has followed in the footsteps of his NBA brethren and gotten a Chinese tattoo – and luckily for him he had some excellent native-speaking language advisors tag along for the ride.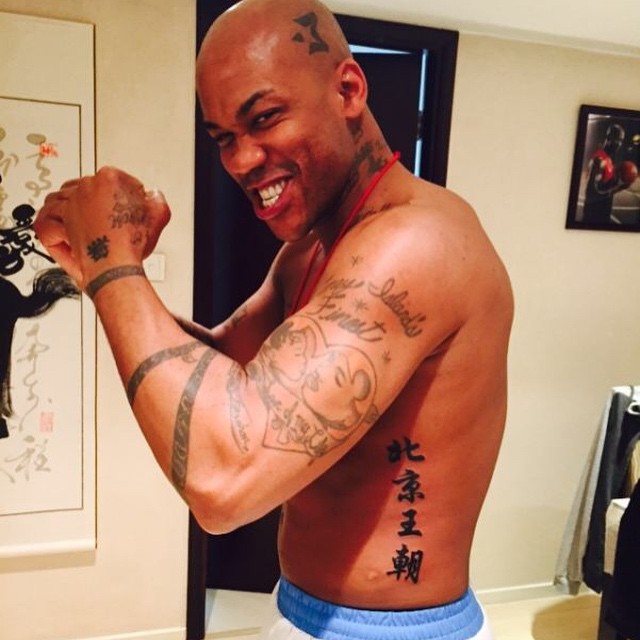 NBA players in the US are notorious for having Chinese character tattoos, many of them complete gibberish. Marbury got it right with "北京王朝" (Beijing Dynasty) tattooed on his left side in flawless characters.
He got the tattoo to mark the third championship he won as a player with the Beijing Ducks, which he has publicly proclaimed "a dynasty in the making."
With the tattoo he manages to outclass many in the NBA who have gotten Chinese tattoos, like Jermaine O'Neal, Marcus Camby, Shaun Marion, and Marquis Daniels only to later realize that they're nonsense.
Dong Yixuan of Yi Xuan Tattoo Studio did the honors at Marbury's home; she's done extensive work with character tattoos and you can see some of her other work on her Weibo account here.
Speaking of Chinese tattoos, if you laowai are thinking of getting a Chinese tat, you could do worse than calling up Yi Xuan, who has inked quite a few nice pieces that incorporate Chinese characters (and you can bet they're not gibberish). Here's a couple of nice examples: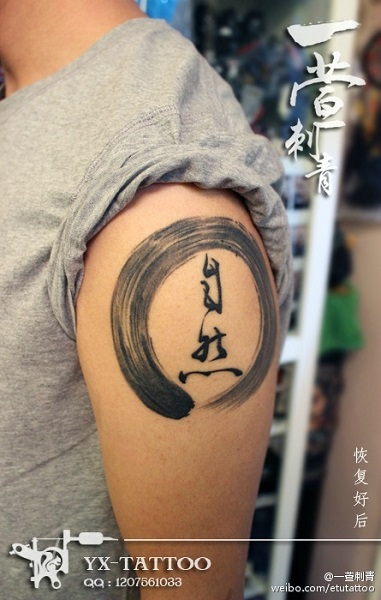 Visit the original source and full text: the Beijinger Blog