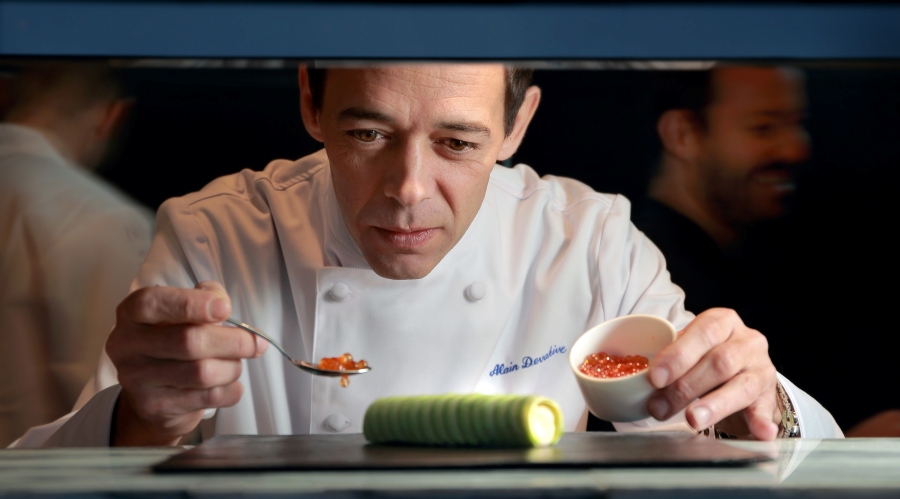 It's not often you get a chance to dine with a chef who has worked at El Bulli, but this week you can, with Barcelona-born chef Alain Devahive Tolosa in residence at the Ritz-Carlton Beijing Financial Street until the Friday, April 17, as part of a tour that has taken him to Ritz Carlton hotels around Asia.
Chef Alain worked with Ferran Adria at El Bulli, in the restaurant and other parts of the business, for 15 years. I caught up with him over lunch to talk about his time working at El Bulli and his culinary style.
TBJ: What was the biggest thing you took away from your time working with Ferran Adria?
Chef Alain: It was the best experience in my career. For Ferran, cooking is not just about "the kitchen," it's a philosophy for life. You can't do a job well if you don't love it and both Ferran and I really love our job! 
TBJ: Ferran Adria has talked a lot about innovation and the integration of digital technology with food. What is your opinion on this?
Chef Alain: Technology is changing everything, not just in the kitchen. However, over the last couple of years, we haven't used technical methods in our cooking quite as much. The most important part of any dish is flavor and ingredients; once we have put the dish together, if we need to change the final texture or presentation then, and only then, will we introduce the more technical methods people have come to recognize.
TBJ: Do you have a signature dish?
Chef Alain: Actually no. My work is constantly evolving. It's not good to get stuck on one signature dish because you can't learn and develop. For example, whenever I visit a new place like Beijing I always try to learn about some new recipes or ingredients.
TBJ: Can you draw any parallels between Chinese food and Spanish food?
Chef Alain: Certainly. Basically, Chinese cuisine and Spanish cuisine are both based on "sharing" and enjoying a range of dishes together as a group of family or friends, so introducing Spanish dishes to Chinese diners is not that difficult – they already have that concept in mind. 
Chef Alain's modern tapas-style menus are available at lunch and dinner for RMB 588 and RMB 788 respectively (plus 15 percent service charge). On Friday April 17 they will hold a gala dinner in conjunction with the Spanish Embassy in Beijing and Torres wines. The gala dinner is priced at RMB 888 per person. 
I tried out a few of the menu items during lunch. View some images below.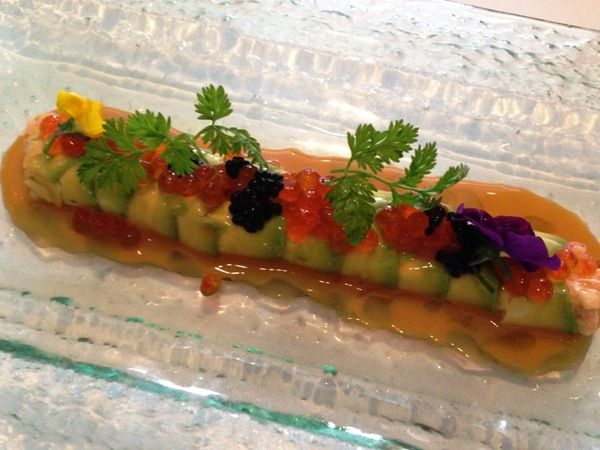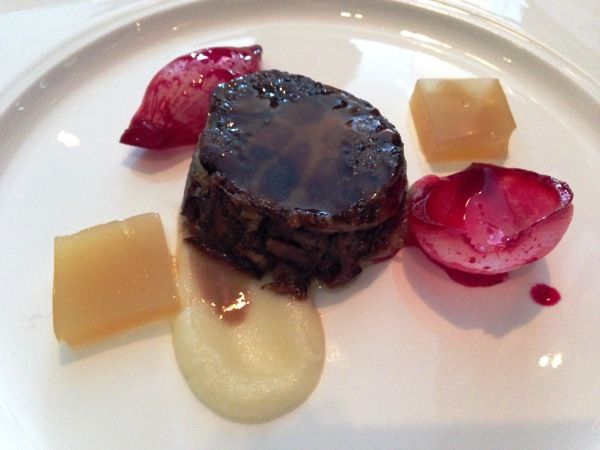 More stories by this author here.
Email: [email protected]
Instagram: @gongbaobeijing
Twitter: @gongbaobeijing
Weibo: @宫保北京
Photos courtesy of Ritz Carlton, Robynne Tindall

Visit the original source and full text: the Beijinger Blog