Action movie legend and former California governor Arnold Schwarzenegger will be present at the fifth Beijing international Film Festival, which begins later this week.
The star of such films as Terminator and my personal favorite Junior where he becomes artificially inseminated in the name of science, will speak at the eight-day long fest that begins on April 16. (A little off topic but has anyone else seen this video where he promotes Brazilian tourism during Carnival? We're hoping he'll do something similar as he graces Beijing with his iron pumped presence, but maybe with a little less grab-ass.)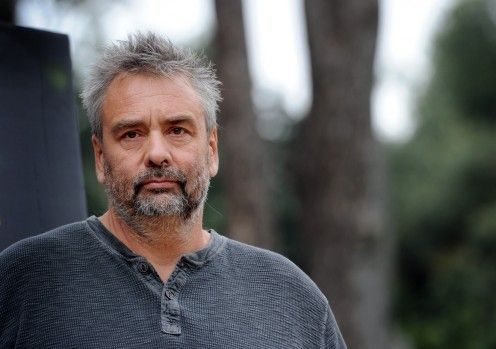 Acclaimed French director and producer Luc Besson will chair the awards jury at the Beijing fest, along with writer/producer Robert Mark Kamen (America), Kim Ki-duk (South Korea), Fernando Meirelles (Brazil), Fyodor Bondarchuk (Russia), Peter Chan (Hong Kong), and Chinese actress Zhou Xun.
Screenings are spread out between 22 different cinemas around town. For a full list of the films that will be shown this year, check out the BJIFF site here (handily, both in English and Chinese). Tickets to screenings at the film fest are available for purchase here – most are priced between RMB 40 and RMB 60. Sadly, for a festival with the word "international" in its name, the ticket booking system is restricted to Chinese only.
This year's fest includes some recent Oscar nominees as well as some popular indie selections currently making waves such as New Zealand's What We Do in the Shadows. The festival also features an array of classics that have not been shown on the big screen in Beijing for quite some time (if ever).
Some of the more attractive offerings, including The Godfather Trilogy, Once Upon a Time in America, Roman Holiday, Whiplash, and Birdman have already sold out, but you can try your luck by checking the ticket sales site time to time to see if anybody has dropped their reservation.
Here are 12 highlights that are still available; act now or you're liable to lose your chance:
Name
Cinema
Time
American Sniper
Poly International Cinema

– 

Huamao
April 19, 6.30pm
Breakfast at Tiffany's
Poly International Cinema 

– 

Huamao
April 22, 6.30pm
Still Alice
Megabox 

– 

Sanlitun
April 17, 6.30pm
Life Itself
Lumiere Pavilions 

– 

Park View Green
April 19, 1.30pm
Gone Girl
Jackie Chan Cinema 

– 

Wukesong
April 23, 8.45pm
Life of Pi
Wanda Cinema 

– 

Shijingshan
April 17, 8.55pm
A Most Violent Year
UME Cinema 

– 

Shuangjing
April 19, 3.45pm
The Rover
CGV Cinema 

– 

Indigo
April 20, 6.30pm
Sabrina
Capital Cinema 

– 

Joy City Xidan
April 19, 3.45pm
La Dame de Shanghai
Jackie Chan Cinema 

– 

Wukesong
April 23, 6.30pm
Avengers
Jackie Chan Cinema 

– 

Wukesong
April 23, 8.45pm
Jersey Boys
Poly International Cinema 

– 

Huamao
April 19, 3.45pm
Additional reporting by Patrick Li.
More stories by this author here.
Email: [email protected] 
WeChat: kippwhittaker
Weibo: @KippWhittaker 
Instagram: @KIDDWHIZ
Photos: feelgrafix.com, cdn26.us2.fansshare.com

Visit the original source and full text: the Beijinger Blog