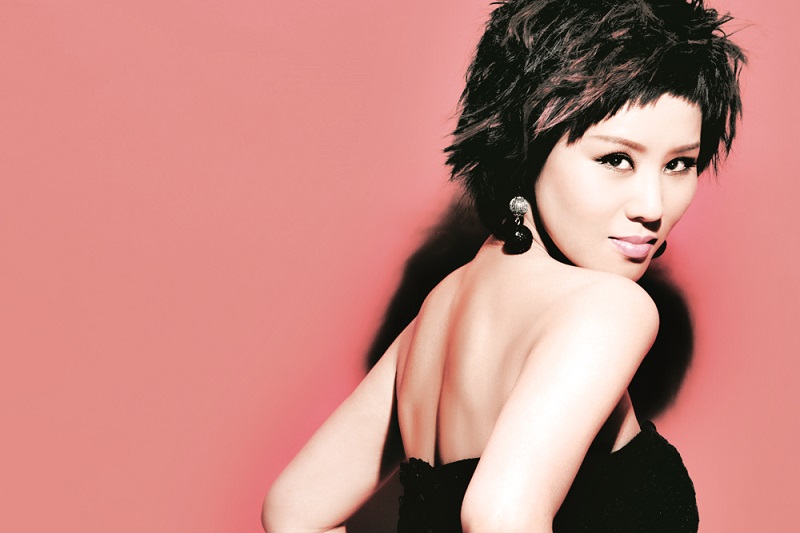 The camera bulbs flashed brighter than supernovas, making Ai Wan and her castmates feel like megastars. They were strutting across the 2013 Toronto International Film Festival's red carpet for the screening of their indie comedy, This Is Sanlitun. But throughout that high profile celebration of the movie—named after the chic Beijing neighborhood where it was shot—Ai couldn't help but smile and recall how the glitzy premiere might finally quell her mother's complaints about the flick.
"My mother still refuses to watch it," Ai tells the Beijinger ahead of Sunday night's (Apr 12) screening of This Is Sanlitun at Home Plate Bar-B-Que at 9pm, to mark the film's DVD release. "Mom and I watched the first 20 minutes, then she got up and shut the movie off. I asked her 'Why?' And she said: 'You look horrible in this film.' And I told her: 'Mother, not every movie character belongs in a beauty pageant. So if you're always looking forward to seeing your daughter as a glamorous, shiny star, then I'm sorry.'"
Ai, who co-produced the film and costars as a down-on-her-luck single mom, tells us more about the joys of playing that understated character, the challenges she faced in securing the role, and her plans for the future:
How does it feel to be doing a screening of the film in the neighborhood it is based in, especially after showing it at The Toronto International Film Festival?
It feels like we've come full circle. I'm very excited. Being screened in Toronto was such a privilege. As a co-producer, I wanted to do a 'laugh count' at the screening, where I documented the number of times the audience laughed loudly during the movie. And there were 154 laughs during the Toronto screening. I did it again during our Beijing Film Festival screening, and we actually had more laughs then because this is home, and most of the audience were expats, so they really dug it and knew what we were trying to say.
How did the Beijing International Film Festival compare with Toronto?
Beijing was significant for us because we were officially selected for its contemporary cinema category. So many of the movies that people see about China are not from the contemporary era—there are so many kung-fu films, and a lot of art films, but nothing as quirky and realistic as This Is Sanlitun. Director Robert Douglas did a great job of depicting Sanlitun's hidden side. When a lot of people think of Sanlitun, they think about it being hip and cool and very stylish. They think all the expats are loaded with money and are coming from shiny backgrounds. But this film doesn't portray it that way.
How does your character, Lin, fit in that hidden side of Sanlitun?
My character is a loser, basically, but one with a big warm heart. She's educated, and a very protective mom. She came from a failed marriage, after spending ten years hanging out with this dude in England that kept claiming he'd be successful. But he failed in every category. So she brought their kid back to Beijing for a job opportunity, to start her new life. But her dream doesn't last very long, because her ex tries to chase her down, in a country he's not familiar with. But she just wants to move on.
The movie is about a guy who chases after love, ends up in Sanlitun, and has to face survival challenges and the language difference. So it is difficult for him to cope. He runs into a culture guru, another laowai who has been here a long time. So these two, Dumb and Dumber, team up to get Lin and the kid back. It's a very simple story, but I think that a lot of people can relate to it.
What did Robert do to make that story relatable, and to help you give a good performance?  
Robert was very open minded. He gave me the opportunity to be one of the leading producers for the film, apparently because I'm always there, being more responsible than any other candidate. I was just always there, it was free labor for him (laughs). In all seriousness, he recognised my credentials. He knew that the first film I co-produced, Yasukuni was a controversial documentary that was an official selection at Berlin and Sundance, and won the best documentary award at the Hong Kong International Film Festival.
He also realised that I have a deep understanding of the local film market. He put me in charge of all the Mainland production—I was the one who got us into the Beijing Film Festival, I organised all the screenings here, and found distribution partners here.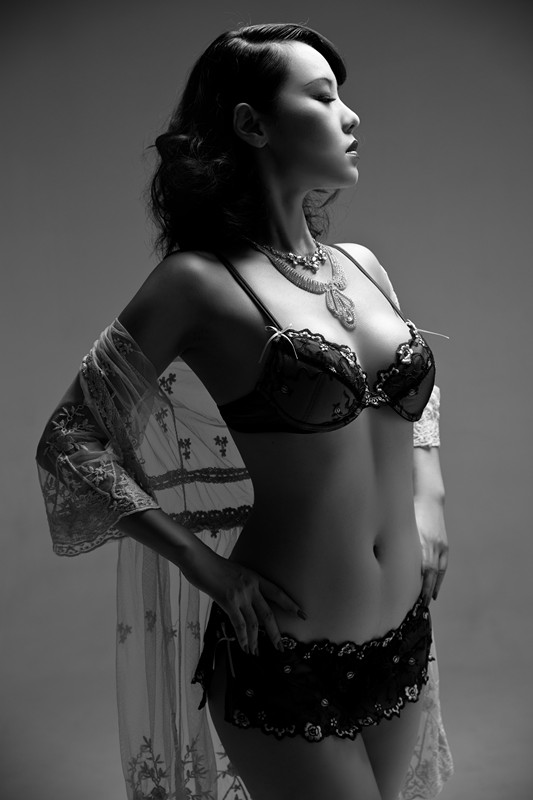 How did you convince Robert that you were not only meant to be the film's producer, but also its leading lady?
I nearly didn't get the part. I was introduced to Robert at the Beijing Film Festival a couple of years ago by a mutual friend, and he was busy casting the Lin character. He said that he was having a tough time, that he'd auditioned more than two dozen bilingual Chinese actresses, but couldn't find the one he was looking for.
When I auditioned he told me that my hair, makeup and clothes had to be "fixed" to make me look less "trendy" and more like a mom. But he wasn't sure if Carlos (Ottery), the guy that plays the husband (and the film's cowriter), would be okay with it.
Robert arranged a meeting for the three of us outside of Blue Frog in Sanlitun. And Carlos though I was too glamorous. So, after I left, Robert pointed out my credentials, and talked about how I had studied for years with with Aaron Speiser, who has taught Will Smith, The Rock, LL Cool J, and the Wayans Brothers, and he concluded that I must have learned something after five years of acting classes. And when we auditioned together, Carlos could tell that we had a lot of chemistry and that I was right for the part.
Has the success of This Is Sanlitun made it easier for you to get good roles?
Yes, and I'm really excited about my new projects. My next film is California Sunshine. It's a romantic comedy that takes place in L.A. and Beijing. I'm the cowriter, producer and lead actress. Before that, I have another film coming out called My China Doll. It's a coproduction between China and Tunisia, and we're planning to have a big screening at the Shanghai Film Festival in June. In this film I play an undercover agent who is a mole in a mafia ring, and I'm trying to solve a crime.
That sounds very different from your more subdued turn in This Is Sanlitun. I'm assuming you're mother will be happier about it?
Yeah (laughs), because I get to wear a lot of 007, James Bond girl style outfits. It's more sexy, and glamorous, and I get to save the day.
The This Is Sanlitun DVD release party and film screening will be held at Home Plate Bar-B-Que tonight (Apr 11) at 9pm. Lead actress Ai Wan and Director Robert Douglas will be on hand for a Q&A following the screening.
Images courtesy of Ai Wan

Visit the original source and full text: the Beijinger Blog