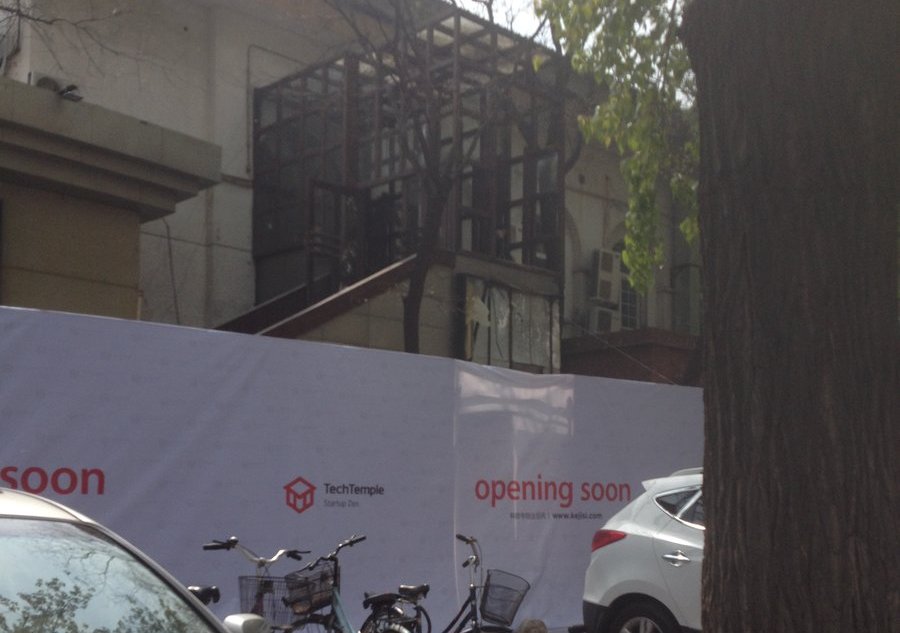 After months of construction and speculation, signs went up Friday afternoon indicating that the space formerly occupied by Browns, next to Home Plate Bar-B-Que and Taco Bar in Courtyard Four, will become the second location of co-working space provider Tech Temple.
A co-working space allows companies who prefer not to have their own office, or perhaps cannot afford to, to share space with others, namely technology start-ups. Popular in Silicon Valley, the theory is that companies with similar aims can share resources, and potentially inspire and drive each other on. This also allows the companies to run events of mutual interest for management and employees, and serve way better coffee and snacks than they could afford if they were on their own. It's like if Starbucks actually rented office space, instead of pretending that they're a coffee company.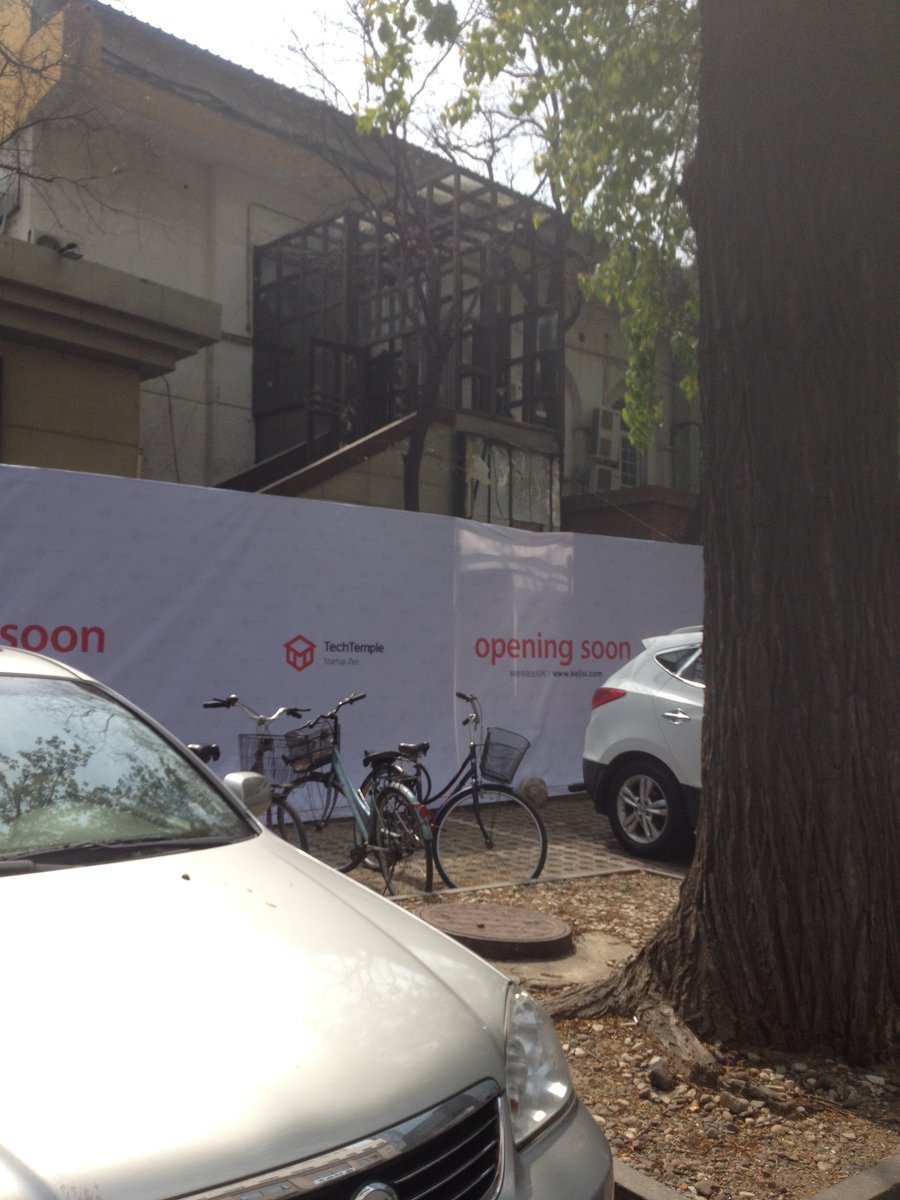 Tech Temple's current space is located on Dongsi Bei Dajie, not far from Gui Jie. The space/company is backed by Infnity Venture Partners to the tune of USD 500,000, and the first space occupies 1,800 square meters, according to TechInAsia.
Beijing long-timers will remember the place as Browns. Browns' heyday was during the 2006 World Cup. "2006. Browns swept the awards, taking the two top prizes, best overall and best new bar, and was dubbed "the biggest success of the year." Mere months later, Browns was gone, though memories of punters dancing awkwardly on top of the bar counter linger." Read that and more here.
Photo: Steven Schwankert/the Beijinger

Visit the original source and full text: the Beijinger Blog