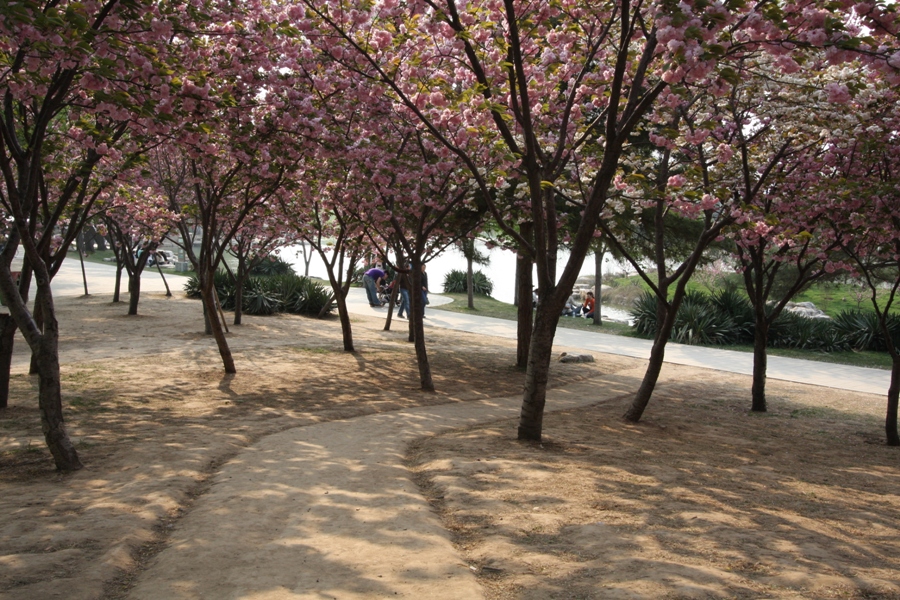 April and May are two of the most beautiful months in Beijing. What better way to celebrate the arrival of spring than by checking out one of the city's many flower festivals? They offer the perfect chance to pack a picnic, get some friends together, and play outdoors. Here's a rundown of eight flower festivals, the best times to go, and what to do while you're there.
 
Apricot Blossom Festival
Did you know apricot blossoms are pink and red when they bloom and gradually turn white? Check out the sea of colors during the Apricot Blossom Festival at Fenghuangling Park. The mountain includes easier trails for families, with a small temple and occasional vendors selling snacks.  
When to visit: Early to mid-April
Admission price: RMB 25
Time: Daily 6.30am-5.30pm
Where: Nature Park, 19 Fenghuangling Lu, Sujiatuo Town, Haidian District (6245 5933)
海淀区苏家坨镇凤凰岭路19号凤凰岭自然风景公园
Crabapple Festival
Yuan Dynasty Relics Park counts more than 3,000 crabapple trees in bloom every spring. There's also a restaurant onsite in which families can take in the view of the blossoms from the outdoor courtyards. 
When to visit: Early to mid-April
Admission price: Free
Time: Daily 5am-10pm
Where: Yuan Dynasty Relics Park, 24 Anwai Xiaoguanjie, Chaoyang District (8464 8252)
朝阳区安外小关街24号(近育慧南路)元大都城垣遗址公园
Cherry Blossom Festival
In case you missed the first stage of cherry blossoms in late March, there's still time to catch the second phase at Yuyuantan Park. The park boasts over 2,000 cherry trees from more than 20 species, most of them diplomatic gifts from Japan. Other features include a lake for boating (which reaches all the way to the Summer Palace), a swimming area, and cafes. 
When to visit: Early to mid-April
Admission price: RMB 10
Time: Daily 6am-8.30pm
Where: Yuyuantan Park, 10 Xisanhuan Zhonglu, Haidian District (8865 3800)
海淀区西三环中路10号玉渊潭公园
Want to know more? Head to beijingkids to see a full list of Beijing's best flower markets.
Photos: Bridget Coila (Flickr), Dmytro Kanarskyi (Flickr), Liz West (Flickr), Garry Knight (Flickr)

Visit the original source and full text: the Beijinger Blog