We are a little hesitant to utter the words music festival on any sort of public forum because it seems a cursed word as of late. We should probably change the word to carnival or fair, for the sake of avoiding the recent stigma altogether. Nonetheless, this weekend, Snake Livehouse will host Punk-It-Spring, a rotten two-day gig (fest) of punk rock.
This is the second edition of this spring fling, that corrals up the best punk music from Beijing and beyond, with no corporate sponsorship or other hideous faux punk misconducts sullying the scene or flooding it with cash. The two-day consortium will feature 13 bands, spread across Friday and Saturday, including The Top Floor Circus, The Human Centipede, Gumbleed, The Diders, and Bastards of Imperialism.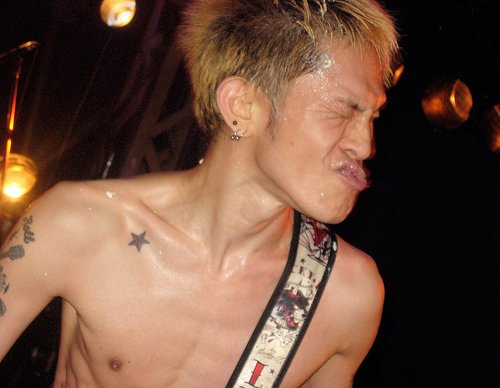 The headliners are street punk legends Jet Boys, who will deliver a wholesome Japanese punk experience with some filthy results. The Jet Boys have been thrashing the scene in Tokyo since the late 80s, making them underground music legends. Make sure to catch these gentleman from the land of the rising sun on the opening night for some mental punk wizardry.
This is going to be huge, so don't miss out on the beer-soaked debauchery. Snake Livehouse exists on the seventh floor of the currently being renovated Yashow Clothing Market. We couldn't think of a better place for this disgruntled musical event. Thrashing about in the artifacts of cheap labor and consumerism.
More stories by this author here.
Email: [email protected] 
WeChat: kippwhittaker
Weibo: @KippWhittaker 
Instagram: @KIDDWHIZ
Photos: static1.squarespace.com, english.cri.cn, independent-magazine.org

Visit the original source and full text: the Beijinger Blog