A day like St. Patrick's Day is a great excuse to link to one of my favorite beer ads, Guinness's nod to Congo's colorfully stylish Society of Elegant Persons. If you haven't seen it yet, watch it. Then, check out where to get your Guinness and other St. Patrick's Day flair here.
And now on to the hellos and goodbyes in nightlife news:
4corners might be saying sayonara in a month because they're having some issues with leases and landlords. And although nothing is confirmed yet, the award-winning bar and restaurant is preparing to say goodbye with Weekend of Calamity parties on April 11 and 12. Keep your fingers crossed and eyes here in the meantime in case should they reach a positive breakthrough in negotiations. They'll be lightening the mood on April 4 with a comedy night presented by Beijing Stand Up.
Pyro Pizza is no more, but that's because, as of their grand opening party last night, it's been rebranded as Sugar Shack. It boasts the same menu, same crowd, but new renovations. Keep an eye on the blog for photos, but if you beat us to it, let us know below what you think.
If you were headed to d lounge for The Loop tonight, you won't find it. But don't worry, the smoke-free party's cancellation won't leave its fans lost in the haze for too long as March 28 is the date for the event with DJs Bite-Size Buddha, QQ and X.LEE.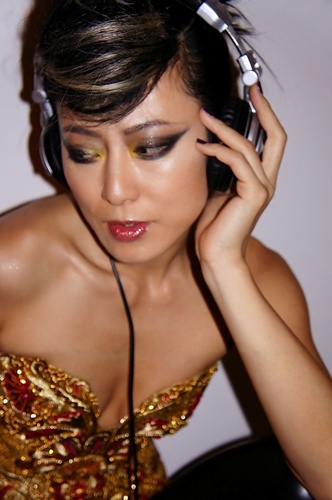 Home Plate Bar-B-Que Sanlitun will be closed for regular dinner service on March 19 for Irish Comedy Night, but if you don't have a ticket, you can head to the newly reopened Home Plate Bar-B-Que Sanyuanqiao for your pulled pork fix.
Say goodbye to the old Ladies Night at Ink, and say hello to Funk Off You Disco: every Thursday, ladies drink free until midnight. DJ Ewone will bust out '70s and '80s funky disco, and patrons are encouraged to come dressed in wigs and silly, colorful outfits. Friend them on WeChat at inkclublounge to find out more.
Finally, who can top David Guetta's enthusiastic performance at the Wall last year? The June 1 Great Wall Music Festival organizers will announce their line up in just six days.
For more on nightlife news and events, check out our Events section.
Email: [email protected]
Check out my picks for cocktails and clothes (and cats) on Instagram: @jrapppp
More stories by this author here
Photos: Skywaaker on Flickr, courtesy of The Loop, courtesy of Home Plate Bar-B-Que 

Visit the original source and full text: the Beijinger Blog