Tears were shed in offices and homes around Beijing when word arrived that Tavalin Bagels was closing at the end of last year. But fear not circular carb fans, Tavalin is back in a new incarnation just around the corner from the old booth. 
The new shop is run by the baker and shopkeeper from the original brand. Founder Julian Tavalin is no longer involved, but was happy to let the staff carry on without him. The toll booth-sized store has a sizeable outside patio, a definite improvement on the original.
They tell us delivery will be back up and running soon, and they will deliver either sandwiches or just bagels. They're also in the process of getting an official WeChat set up.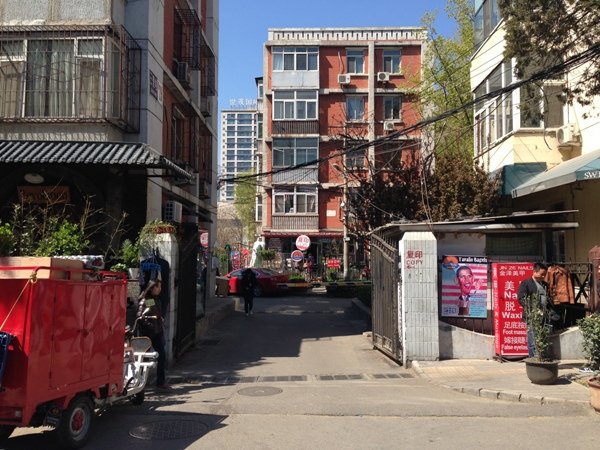 The bagels themselves remain true to the originals that made Tavalin so popular. Options are fairly limited – choose from plain or flavored cream cheese, with or without smoked salmon. Bagel flavors include plain, sea salt, rosemary, sun-dried tomato, sesame, and everything. 
Unfortunately, although they do open around 8.30am, they have yet to re-introduce the breakfast sandwiches and they only receive delivery of fresh bagels around 10am. Either way, we are happy to have Tavalin back as an addition to our lunch options.
More stories by this author here.
Email: [email protected]
Instagram: @gongbaobeijing
Twitter: @gongbaobeijing
Weibo: @宫保北京
Photos: Robynne Tindall

Visit the original source and full text: the Beijinger Blog