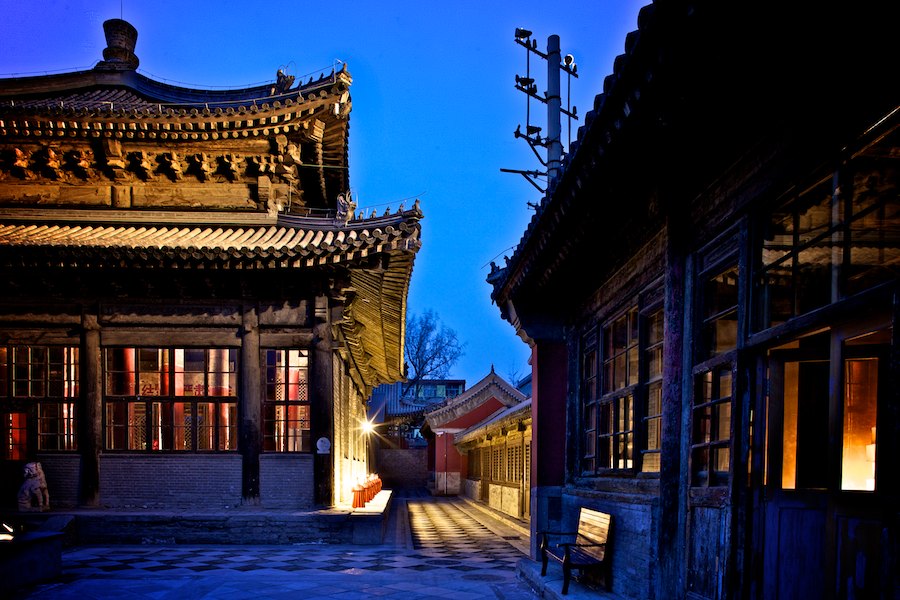 A Closer Look reviews the winners from our 12th Annual Reader Restaurant Awards, which were announced March 16.
Spring is full of celebrations, whether it be birthdays celebrated in style within close circles, celebrated casually with large groups of friends, friends getting new jobs, weddings, engagements, or just a simple get together to celebrate personal achievements, Beijing has voted to help you decide on the best venues for your celebrations.
Best Fine: Temple Restaurant Beijing
The winner in the 'fine' category doesn't surprise: Temple Restaurant Beijing is the perfect place for a celebration that calls for fine dining, an elaborate wine list, and exquisite service. This location is ideal for birthday celebrations with family members or close friends or other special occasions especially when you have visitors over.
Outstanding Fine: Capital M
Want to take your friends for a fancy celebratory brunch, lunch, or dinner, but can't decide on a cuisine? Capital M is here to wash your problems away, serving contemporary European cuisine in a great setting. Larger groups are also welcome, all you have to do is book ahead.
Outstanding Fine: Mio, Four Seasons Hotel Beijing
Mio serves up delicate and tasty Italian dishes and is one of Beijing's most popular fine dining experiences. Have something to celebrate with a small group of friends who have fine taste in food? Don't look any further.
Best Casual: Home Plate Bar-B-Que
Home Plate Bar-B-Que doesn't disappoint. The food here is great, as are the drinks. Whether you are planning to have a birthday dinner with a large group of friends, or whether you have made the last-minute decision to gather friends to celebrate your internship offer, celebrating at Home Plate Bar-B-Que guarantees a solid American-style barbecue dinner. This is the best option for very large groups.
Outstanding Casual: Great Leap Brewing
Want to have a boozy celebration? Have a large group rowdy (but lovely, of course) friends who like their craft beer? Get them to Great Leap Brewing for their birthdays, or yours! Celebrating here is perfect for large groups of people who like burgers and beer. And to be honest, who doesn't? Perfect for single-digit-sized groups.
Outstanding Casual: Jing-A Taproom
Another great victor for boozy celebrations: Jing-A Taproom, serving some of Beijing's best craft beer and a menu that also matches up. Bring friends, and your celebration is complete. Perfect for a spontaneous Sanlitun gathering in a quiet setting and outside seating (as the weather is slowly but surely warming up).
Hungry for more? Follow all of our 2015 Reader Restaurant Awards coverage here.
Email: [email protected]
Instagram: @s.xuagram

Photos: Philippe Put (Flickr)

Visit the original source and full text: the Beijinger Blog