China's laozihao, or "time-honored brands," are shops, restaurants, and other brands with a special government distinction marking their established history. Most of the original laozihao were family-run businesses, becoming state-run during the Cultural Revolution. Although the majority remains state-owned today, and many are chains, some were given back to the original families. The requirements are that the business was created before 1956, is profitable, and provides products with unique characteristics. As such, most of the food-related laozihao are located in Qianmen and other older quarters of the city. Below are our top picks for a taste of old Beijing.
Donglaishun
Having opened its first branch over 100 years ago, Donglaishun is the oldest restaurant serving Hui minority cuisine in Beijing. Donglaishun is revered for its shuan yangrou: thinly sliced mutton dipped in broth served in distinctive bubbling copper pots over burning charcoal.
Douyichu
With an alleged history of more than 260 years, Douyichu specializes in shaomai, a northern steamed pork dumpling distinct from its southern Chinese dim sum cousin. Allegedly the founder, surnamed Wang, was from Shanxi province and started off serving boiled peanuts, rose jujube, and pickled vegetables.
Bianyifang
Bianyifang has a 600-year long history of roasting up Peking ducks, making it the oldest duck restaurant in Beijing. Their specialty is Crispy Peking Roast Duck with Flower Fragrance (RMB 198 for a whole duck, RMB 108 for a half duck), and their many years of experience certainly shines through.
Goubuli
Although originally a Tianjin time-honored brand, Goubuli is well established in Beijing. The first branch was opened in 1858, and their specialty is stuffed baozi, each with exactly 18 wrinkles. In anticipation of the Summer Olympics in 2008, the store adopted an English name: "Go Believe."
Hundunhou
Hundunhou is a truly local laozihao, its Gulou branch drawing a constant stream of people throughout the day. The options do not end at their satisfying wonton (hundun) soup (shrimp and pork wonton soup, RMB 14), branching out to other types of dumplings and noodle soup.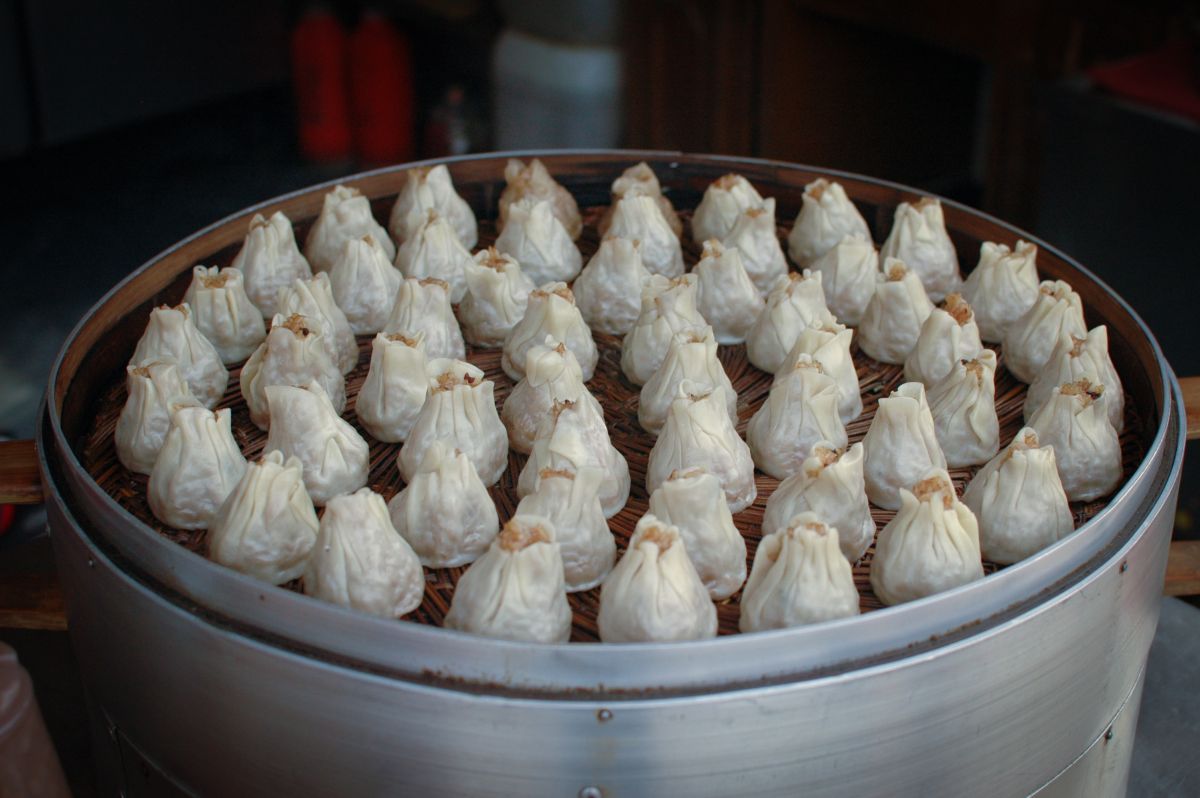 Shaguoju
Shaguoju has been serving boiled streaky pork, or baizhurou, since 1741, a simple dish that features fresh broth, lashings of pepper, and minimal other seasonings. Simple it may be, but this dish actually stems from the highest of imperial dining traditions.
Zhengyang Lou
Zhengyanglou Fanzhuang specializes in Shandong cuisine. With a history of over 150 years it is considered one of Beijing's "eight great restaurants," founded by Manchurians during the late Qing Dynasty. The restaurant is located in the iconic Qianmen area, and is recognized for its steamed crab and soy sauce quail.
Liubiju
Although technically not a restaurant but a shop, Liubiju is the oldest of all that is old and laozihao. It has been providing Beijing with preserved vegetables and soy sauce since 1530. Their pickles are fermented in traditional white and blue ceramic jars, giving a true old Beijing feel.
Kaorouji
Kaorouji serves exactly what its name suggests: roast meat. It has been open since 1848, when it was a small stall, and is now a beautiful traditional multi-story building. Their best-known food is fresh lamb, simply cooked on a large grill. Although in the past customers would cook by themselves using elongated chopsticks, the chefs now prepare the food so that you can focus on enjoying the tender lamb without manual labor, but with sesame buns.
Liuquanju
Liuquanju is little more than a window in Gulou, but a window with a line nonetheless. People line up around the corner for their specialty: doushabao, or red bean paste buns. After choosing your filling, original (RMB 10 for 460 grams, or eight buns) or songren, pine nut kernel (RMB 12), you'll need to steam them at home for the best taste.
More stories by this author here.
Email: [email protected]
Instagram: @s.xuagram
Photos: Flickr

Visit the original source and full text: the Beijinger Blog