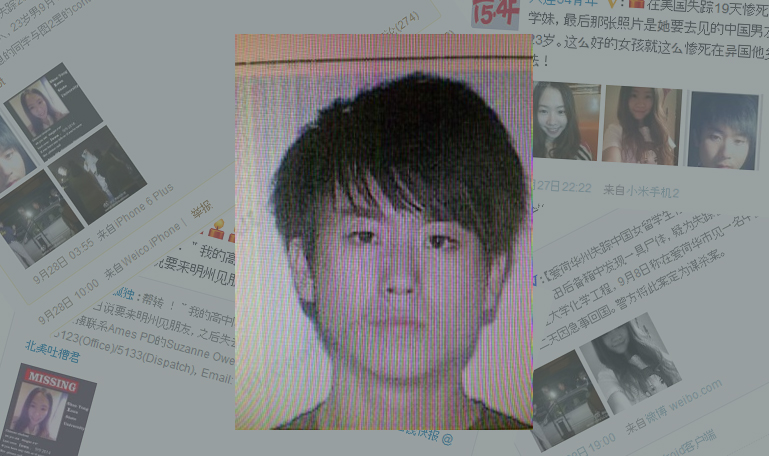 A couple that met in Beijing are now at the center of a murder investigation in the United States, with the male, Li Xiangnan, accused of murdering his girlfriend, Shao Tong, and dumping her body in the back of her car.
Li and Shao met in Beijing in the summer of 2011 while taking English preparatory classes, Shao having already accepted to do a Ph.D at Iowa State University, according to CNN. Li was preparing to go to Rochester Institute of Technology in New York, but later transferred to the University of Iowa to be closer to Shao.
Shao was murdered sometime after September 8, 2014, the last time friends had any contact with her. Social media users say that Li has been back in China since September 10, police records indicate, according to CNN.
Shao's body was found on September 26, on the outskirts of Iowa City. A foul smell coming from the vehicle led residents to call police, who found Shao's body in the trunk of her Toyota Camry. She died from asphyxiation and blunt force trauma, perhaps from a 15-pound barbell found in the trunk, along with her body, CNN reported.
Li is now wanted for first-degree murder. Originally from Wenzhou, he is 23 or 24 years old. Beijing is one possible location to which he could have traveled after leaving the United States.
This is not the first time, the University of Iowa has been the focus of a murder investigation involving Chinese students. In 1991, Lu Gang murdered five people and wounded one before committing suicide, according to the Iowa City Press Citizen.
Photo: Iowa Watch

Visit the original source and full text: the Beijinger Blog