TRB, well known for its fine dining restaurant that once again cleaned up at the Beijinger's 2015 Reader Restaurant Awards, formally launched its new events and culture space Copper last night in Nafu Hutong, just a short walk away from its main restaurant.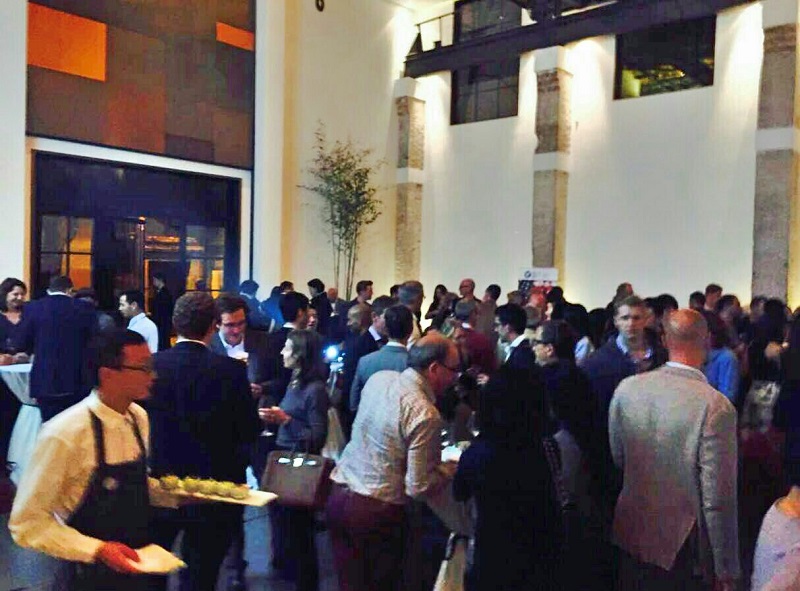 A state-owned copper wire factory in its previous life, the renovated space still retains some character from its industrial past, with its high ceilings, tall warehouse windows and artistic industrial chic. One particularly charming addition to the place is the lighting – beautiful glass globes hanging from the roof, reminiscent of antique copper-wired lamps.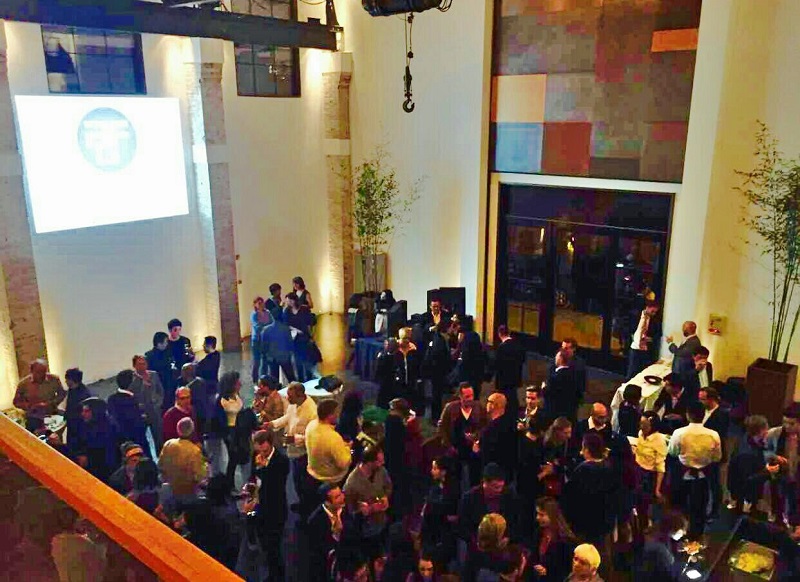 The open-plan two story layout of the venue resembles an incredibly spacious barn and there is plenty of space behind closed doors for behind-the-scenes preparations, including a well-furbished kitchen. The décor itself is neutral, allowing room for versatile stage-setting tailored to individual events. In terms of numbers, the space can comfortably accommodate a formal sit-down dinner of 100 people or a cocktail reception for 200.
Premium Finance Group hosted last night's group and invited a select crowd of 170 to be among the first to see this stylish new venue. The wine socialiser was a good test of Copper's capacity and despite the impressive turnout, there was still plenty of space to move around. The high ceilings stopped the happy chatter from developing into a cacophonous racket.
The event itself was very enjoyable – not much can go wrong when TRB is providing delicious wine in all its red, white and sparkling varieties, as well as a series of mouth-watering canapes such as Arancini, couscous and smoked salmon. It was an excellent opportunity to meet international people from all walks of life, from budding entrepreneurs to restaurant managers, from academics to architects. It's safe to say that Copper passed its first test with flying colours.
Address: No.13 Compound, Nafu Hutong, Dongcheng District, Beijing China
Call 010-8400-2232, email [email protected] or message TRB on Facebook to book an appointment with a private event team.
Images courtesy of the organizers and TRB

Visit the original source and full text: the Beijinger Blog