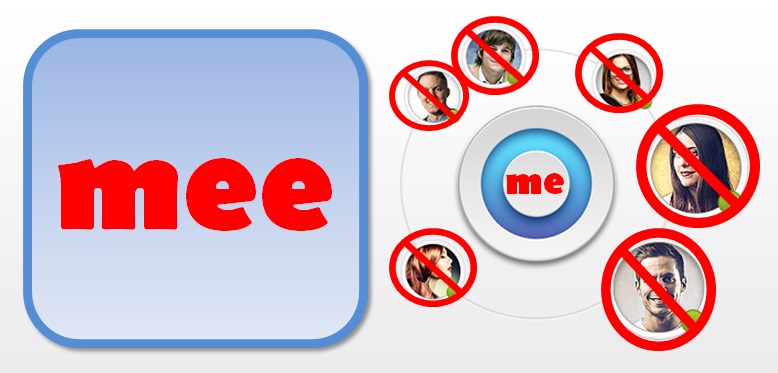 Beijing-based startup MeeChat, a revolutionary social media tool that eliminates the need for messy real-world relationships, announced they have raised USD 15 million in series-A funding at a USD 100 million valuation.
Targeted at self-involved millennials, the mobile-based app capitalizes on the rampant proliferation of social media usage, "selfies," and instant, throw-away messaging systems like Snapchat.
MeeChat allows users to receive as many likes and comments on their posts as they choose, effectively outsourcing the hard work of making and maintaining friends.
"We've finally crossed the 'uncanny valley' of social media – the need for friends," said founder and CEO Mountain Gao. "We've removed the consumer burden of having to interact with other human beings entirely."
It's no mistake that MeeChat started with the China market.
"China is a perfect market for this," Gao said. "Millennials here grew up in single-family households and have spent their youth in the social isolation imposed by a strict test-based education system from cradle to the end of grad school," he said. "Frankly they find actual human interaction inconvenient, uncomfortable, and somewhat repulsive."
MeeChat's servers are populated by millions of virtual 'friends' that will 'like' and post emoticon-based comments to everything a user posts to his or her media stream, Gao explained. A pay-per-like revenue model allows for users to select different volumes of likes and comments and pay via phone-based micropayments. For an extra charge, a celebrity can be enlisted to add an emoticon or brief comment to a user's post.
"The system boosts the egos of the millions of twentysomethings in China who are too busy posting pictures of themselves to develop costly and messy relationships with actual people," Gao said. "I mean, who has time for that?"
Using a variety of "Top 100" charts, the system encourages users to spend more via a bidding system that allows then to compete for the most likes in categories such as "Cutest Pose" and "Yummiest Looking Plate of Food."
Cahners | Ralston | Appelbaum | Puntam Ventures, the major participant in the round, praised Gao's vision.
"By outsourcing the labor-intensive friendship acquisition process, MeeChat saves consumers literally years of futile effort," said Mike Underwood of CRAP Ventures. "It also rids the user of the virtual social pressure of having to like other people's posts. This way users can concentrate a larger share of their time on what really matters to them – themselves."
The app also radically reduces the likelihood of thumb injuries due to excessive scrolling by streamlining each user's feed to just their own posts. "I mean who really wants a feed cluttered with other people's ugly faces, imbecilic children and exaggerated 'nom nom nom!' reactions to very pedestrian-looking plates of food?"
Gao, who graduated Summa Cum Laude with a Non Amicis Distinction from Stanford University, started the venture last year.
"With MeeChat, we have distilled social media down to its pure essence: narcissism. No longer will users feel the pang of jealousy when seeing their friends having more fun than they are," Gao said.
Gao plans to use the funding to add a new function in which users can pay to have belittling comments posted to rivals' feeds and to roll the product out to other markets worldwide.
"Our market research indicates that the US is just as filled with self-centered dimwits as China is, and they're more careless with money," Gao said.
Currently available on iOS and Android, MeeChat claims to have accumulated over 2 million users in multiple urban centers around China since its launch 10 months ago.
"It's a real hit in cities like Beijing where the combination of air pollution, heavy traffic, and overcrowding means there isn't a compelling reason to leave the house to meet others in person," Gao said.
Image: MeeChat

Visit the original source and full text: the Beijinger Blog