Foreign hipsters are getting out of Gulou faster than a Beijing taxi driver fleeing from a hailing passenger.
The popular Guanshuyuan area has been slowly draining of foreigners, much to the excitement of locals living there.
Not only are their streetsides now sporting awesome discarded IKEA bedding, but they can't wait for all the art galleries to turn back into real shops again, local resident Ming Wang, 75, tells us.
"I have been living here for years, but I just don't understand. Why is there an empty house with a bed posing as an art gallery? Is that art? What is art? Could we please just bring back the jianbing shop?"
"Hutongs are like really 2008. It's Fuwa city over there on Nanluogu ... I can't even utter the name anymore," said Vincent Thomson-Mill, founder of Beijing's own popular but not dangerously popular Bastard 4 clothing and espresso maker brand.
"There isn't a single Western-style public toilet in the entire of Fengtai district. I mean, if you want to move to China, you have to experience the real China. How can you possibly experience the real China while sitting down to take a dump?" he said.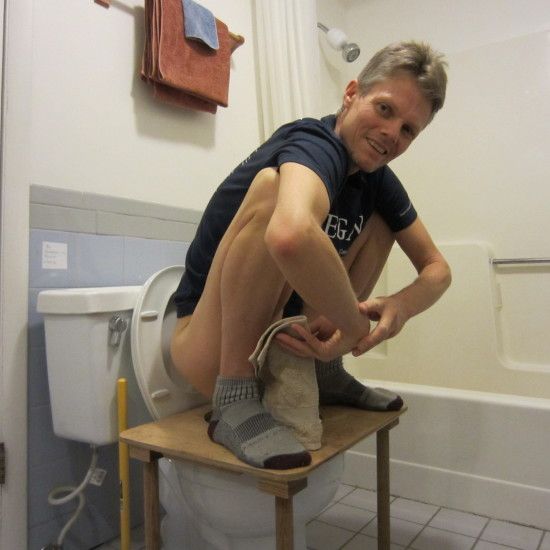 Thomson-Mill recently moved his family of 42 to Fengtai, within walking distance of the historic Marco Polo Bridge.
He's not the only foreigner making the move to Fengtai. The paucity of other foreigners, Starbucks, and public sanitation has attracted many to what is being called "the real Beijing".
"Fengtai district is so underground and awesome that all the cool stuff is super off-the-beaten-track," said Bard Lebejjoun, proprietor of Hu Ha Libyan Restaurant and Ergoutou-ery. "Some of it is so off the track that you can't actually see it, but that doesn't mean that the history isn't there. Just walking around there is enough to experience the awesome and authentic history."
"On days I need to meet civilians, it's only an hour and 45 minute ride on my fixie to reach Sanlitun," he said.
Gulou import-foods supermarket Chez Canard is planning an expansion to Fengtai, once known as the only Beijing district that didn't have a McDonald's, as city-center residents decline: "Nobody is buying our overpriced stale muesli anymore," owner Niu Fen sobbed, as he has started stocking different types of baijiu instead of the wide range of imported craft IPAs.
"Apparently there are a lot of foreigners there now, maybe we can move there and help make their 'authentic' Chinese experience easier. There is nowhere else to get avocados in Fengtai," Niu said.
Meanwhile, fresh-off-the-boat West Virginia native Merle Seltzer is taking the experience he earned with the family moonshine stills back home to set up Beijing's first-ever Craft Baijiu Brewery in Fengtai. At his newly christened Taproom he'll be serving shots of his brew alongside hand-fried Twinkies and Stouffer's French Bread Pizzas sprinkled with MSG, cumin and chili powder.
(Happy April Fools' Day to everyone out in the boonies.)
Photo: Wikimedia

Visit the original source and full text: the Beijinger Blog