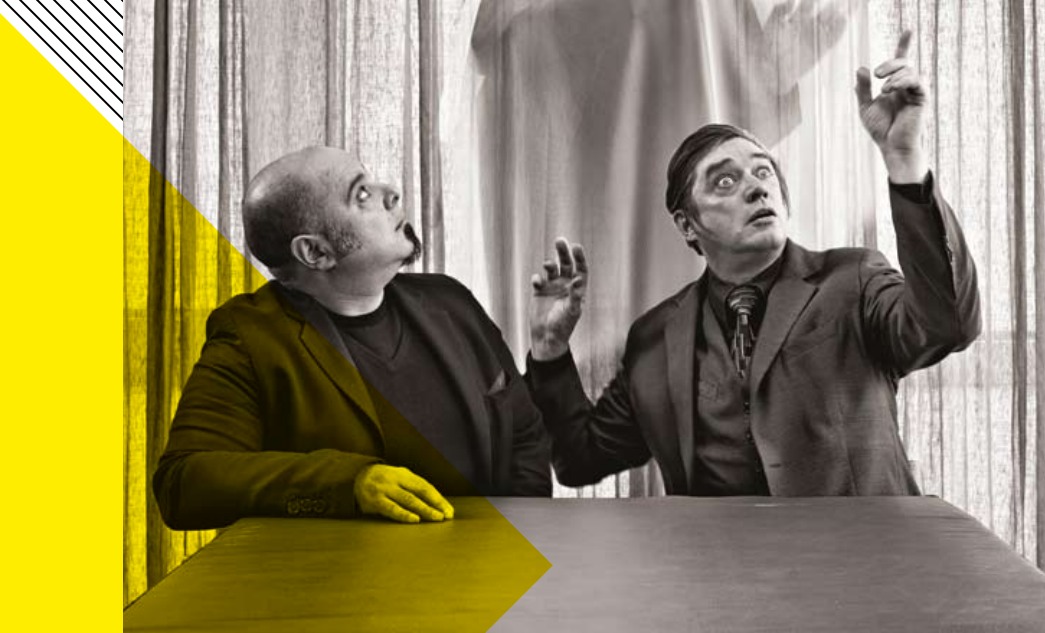 He first became famous for unleashing blood-curdling shrieks in Berlin's warehouse venues. But nearly 30 years later, Blixa Bargeld began working on a far different musical project in a much cushier setting.
"I was sitting in the bar at the Opposite House in Sanlitun, when I got an email of song sketches from Teho," Bargeld tell the Beijinger of his time living in Beijing in 2008, when he began working remotely with Italian composer Teho Teardo. That project eventually become Still Smiling, a lauded avant-garde LP that was far more restrained than Bargeld's earlier work with the brazen industrial outfit Einstürzende Neubauten (Knocking Down New Buildings), or his stint as guitarist for Nick Cave and The Bad Seeds. Bargeld and Teardo went on to record Still Smiling in their homelands – Berlin and Rome, respectively – releasing the album in 2013. We caught up with the singer before his April 1 return to Beijing at Yugong Yishan, where he will perform those ominously subdued tunes for his old Chinese friends.
How has Teardo pushed you in ways that your other collaborators haven't?
I think it was me that was trying to get the best out of Teho (laughs). I don't love everything he does. When he first sent me the sketches for Still Smiling, I had to make many changes.
What sort of changes?
Structural things. His first version of "Buntmetalldiebe", was completely different originally. I wanted it to be more cinematic, and I tried to make it oscillate more between its main ideas.
You wrote that song's lyrics in your native tongue, but aside from German you also sing in Italian and English on Still Smiling. Tell us about that challenge.
I hadn't sung in Italian before. But it's not new for me to sing in a language I don't even speak. I do speak a little Italian. I learned Latin in school, which helped.
Did you learn to sing in Mandarin while living in Beijing?
I took some classes while I was there. But I've forgotten more Chinese than I ever learned.
What did you enjoy most about Beijing's music scene while living here?
I used to go to 2 Kolegas. I heard they recently closed it. But I used to go a lot because my friend, Yan Jun, would perform there. He's part of the avant-garde scene, which I wouldn't say was to my taste, but it was to my interest. It was a highly creative and interesting time, especially leading up to the Olympics. The Beijing musicians that I met and worked with had quite a lot of similarities to what Berlin was like in the 80s.
How so?
In terms of attitude. Not in their sound. Sound really doesn't mean anything. It was their attitude. That's what's important.
Do you think Einstürzende Neubauten will ever perform in Beijing?
It would not be easy to do. Everything gets recycled in China, so it's not like you can go around finding metal on the ground there. At least not the amount of metal needed for an Einstürzende Neubauten show.
Don't forget to catch the weird workings of Teho Teardo and Blixa Bargeld at their show tomorrow night at Yugong Yishan. Brought to you by the good folks at Goethe-Institut China. 
More stories by this author here.
Email: [email protected] 
WeChat: kippwhittaker
Weibo: @KippWhittaker 
Instagram: @KIDDWHIZ
Photos courtesy of organizer

Visit the original source and full text: the Beijinger Blog