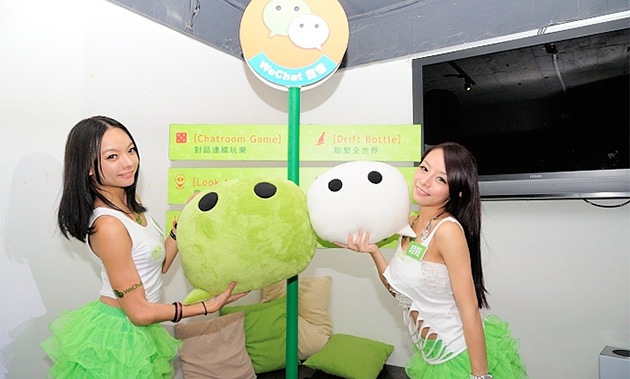 The Cyberspace Administration of China (CAC) has vowed to crack down on sexually explicit pictures and text, including nude photos and erotic stickers (rendering 85 percent of our sticker collections illegal ...) and stories of "one-night stands, wife-swapping, sexual abuse, and other harmful information" on WeChat, engadget reports.
Wife-swapping must be a pretty common occurrence (and a frequently discussed topic) on WeChat to get a specific mention.
One good thing to come out of this is an expected decline in the typed-up ads for sexual performance enhancers, STD treatments, and other ads along the same vein. Public accounts found to be distributing content like this will be blocked for a week following the first violation, and blocked permanently after the four violations, Reuters reports.
This crackdown comes soon after popular car booking service Uber had its public account blocked for incentivizing the sharing of its posts. This, according to the next web, is against clearly set WeChat terms and conditions.
I guess we better start watching what we post and share. But fear not, there are enough non-sexual hilarious stickers going around on WeChat, check out our favorites here.
More stories by this author here.
Email: [email protected]
Instagram: @s.xuagram
Photo: engadget

Visit the original source and full text: the Beijinger Blog