A new American startup with offices in China is taking the standard air filter to the next level, with a portable, battery operated filtration system that supplies a positive flow of ultra-clean filtered air.
Freeair held a press conference last week in the world's capital of air pollution, Beijing, to announce the product, which will be available for sale at an undisclosed price some time later this spring.
The mask and filter combination is different from the vast majority of filters on the market in that it uses a battery-operated filter and fan combination to supply its wearer with a positive flow of filtered air.
Most masks require the wearer to draw air into the lungs through the mask. This is problematic as getting an air-tight mask fit around ones' breathing passages is more difficult than you would imagine, resulting in the wearer drawing polluted air into the mask from around its margins. The Freeair overcomes this problem by supplying the form-fitting mask with filtered air.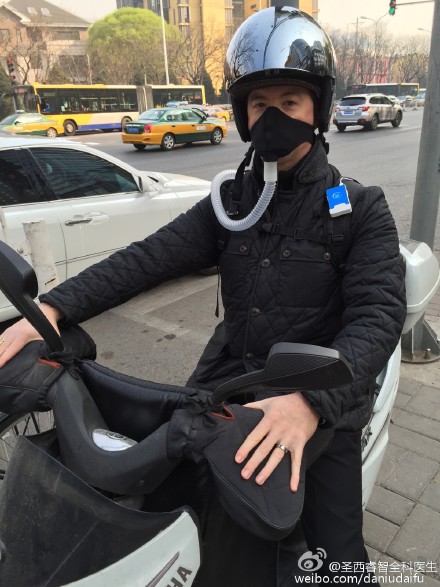 The unit also claims to use filtration technology that is even more strict than the well-known HEPA standard used by most at-home air filtration machines. According to Freeair's website, the device supplies air that is free from "all ultrafine particles down to 15 nanometers" with an average virus filtration efficiency ranking of 99.999991 percent, vs HEPA's standard of 99.97 percent.
For those of us less scientifically or mathematically inclined, let's just call that f***ing clean.
The units come in attractive colors and the filtration unit can be worn on the back, which makes it less likely you'll be mistaken for someone with advanced cardio-pulmonary disease.
Beijing-based Dr Richard St Cyr, who serves as a medical advisor to Freeair, is currently testing a demonstration version of the product and reports on his Weibo account that wearing the device feels  "strange but comfortable."
The filter has batteries that allow for 15 to 24 hours of continuous use and is stocked with a filter that lasts three years (based on four hours of daily use). No price or release date has been set for the product, but interested parties can sign up to be notified at Freeair's website here.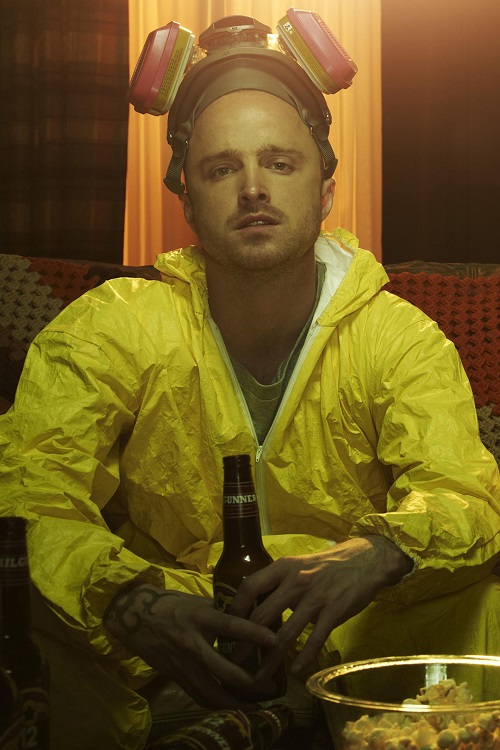 No doubt the next step is the full-body Breaking Bad style chem suit you can wear over your tuxedo so you can do a James Bond-style entrance at your next formal event.
Images: Dr Richard (Weibo), Freeair.com

Visit the original source and full text: the Beijinger Blog