Hong Kong chef visas – special rules apply…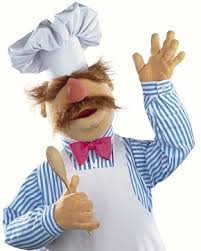 As a 'special category' occupation, chefs who hold Hong Kong employment visas must expressly notify the Immigration Department when they leave their job and must leave Hong Kong within 2 weeks of the employment termination date.
This rule is imposed by ImmD on chefs due to the 'high risk' potential for chefs  to job hop and the prospect of them taking up unauthorised employment in between employment visa approvals.
In essence, ImmD tend to keep foreign nationals chefs on somewhat of a short leash!
If the chef wishes to work for a different employer in Hong Kong, he must apply for a whole new entry employment visa – after a formal employment termination notification process has been followed at ImmD within 14 days of the date of employment termination.
In this regard, the chef (or a representative) should bring the following documents to 5/F Immigration Tower, notifying the Immigration Department that he has left his job:
Copy of the chef's HKID Card.
Copy of the chef's passport bio details page & current visa label.
A letter to the Immigration Department, signed by the chef, including the information on the (i) termination date of employment, (ii) sponsor name, (iii) chef's HKID card number & (iv) chef's name.
The employment termination letter from the sponsoring employer.
Moreover, people holding Hong Kong chef visas cannot change their employer.
Instead, after completing the employment termination notification process essayed above, they must leave Hong Kong within 14 days of their employment termination date.
Normally, therefore, if a chef wishes to change employer they must:
A – Complete processes (1)-(4) above, then
B – Take the 11 pm ferry to Macau on the 14th day after their employment ceased, then
C – Return to Hong Kong (as a visitor) on the 1 am ferry on the 15th day after their employment ceased, then
D – Make a completely new employment visa application for a Hong Kong chef visa on the 24/F of ImmD Tower (normally processing criteria and application time lines – 4-6 weeks p apply).
Needless to say, making a new application for Hong Kong chef visas in this way DOES NOT enable the chef to take up the work UNTIL the new visa application has been approved.
More Stuff You May Find Useful or Interesting

Visit the original source and full text: Hong Kong Visa Geeza