I'm joining Nelly Alix from Beijing by Heart (who also took us on a visit of Guozijian last August) for a three-hour walking tour. We'll be exploring the city's past, with stops at the former residence of writer Lao She, the Red Building of the old Peking University, and Zhongshan Park, where writers gathered for artistic inspiration in the 1920s.
We begin the tour at Dengshikou (subway line 5, exit A) in Dongcheng District. Dengshikou got its name from the lantern market that used to take place here in the first month of the Chinese lunar year. The market was moved to the outer city in the Qing Dynasty, but the name remained.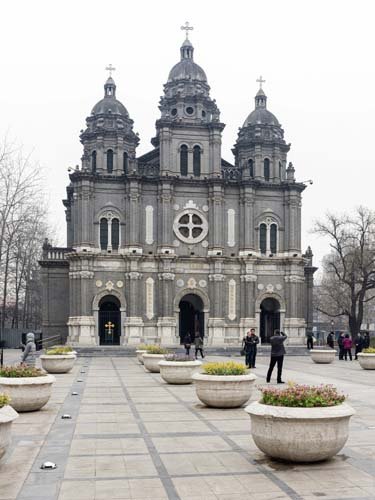 We walk west on Baishu Hutong (柏树胡同), winding our way along the narrow lane. The term "hutong" originates from the Mongolian word for "well," hottog. In ancient times, villagers would dig up a well and live around it. Constructed according to the rules of feng shui, residential hutongs run east to west, with the main entrance facing south to let in the sun in winter and the breeze in summer. The hutongs in Dongcheng are among the most extensive and best-preserved in Beijing.
Continue reading this article on our sister publication beijingkids, where it first appeared.
Photos: Sui

Visit the original source and full text: the Beijinger Blog