With temperatures due to hit a balmy 23C today (and 24C tomorrow), it's damn well time you come out of your cocoon and enjoy what feels like the first real weekend of spring in Beijing.
Below are a few events happening this weekend to get you outdoors and make you feel healthy and alive.
And while you're in a spring mood, why not make it a habit by joining one of the various sports leagues around town that will keep you fit all season, such as this volleyball squad, the Beijing Bocce league, the Beijing Golfers Club, or this Casual Co-Ed Softball team.
Today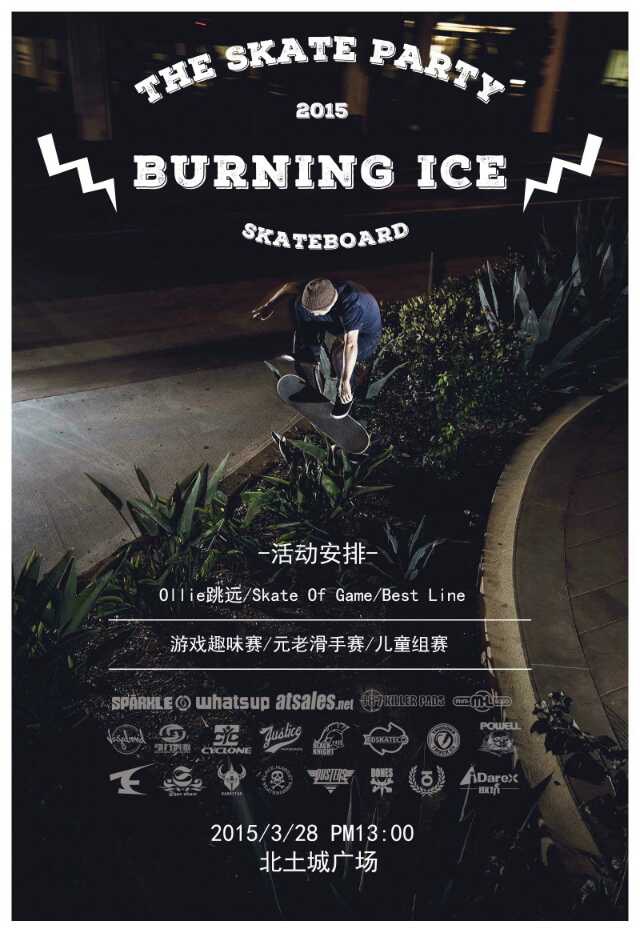 Skateboard Jam Session
One of Beijing's largest skate shops, Burning Ice, organizes this get-together for pro as well as novice skaters. Tons of free giveaways. At Beitucheng Square (take Line 8 or 10 and disembark at Beitucheng Station, can't miss the square from any exit).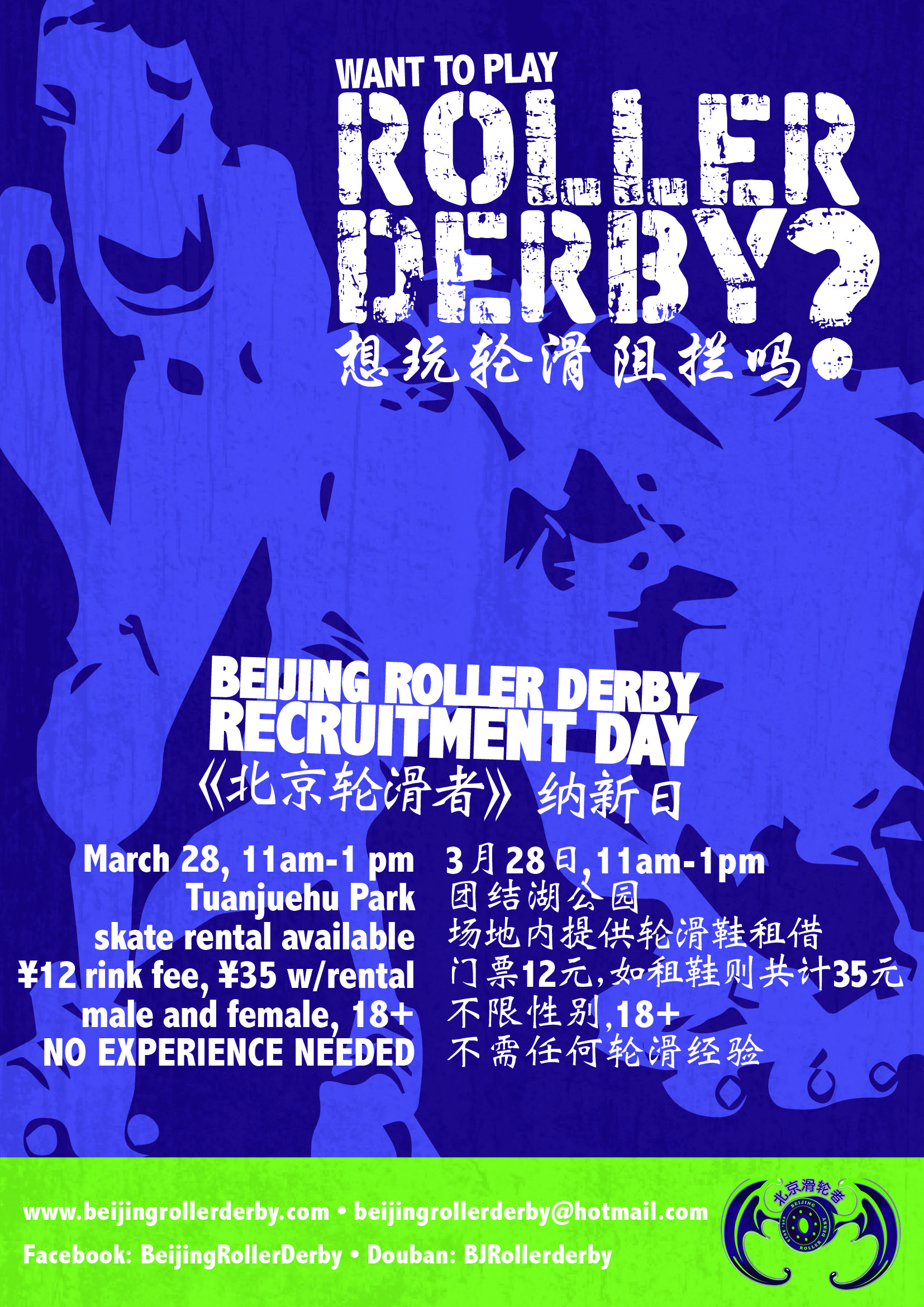 Try out for Roller Derby
Beijing Roller Derby is holding a Recruitment Day on March 28, Saturday, 11am, and you're invited to get your skates and your game on. Skates are available for rental. Come by to the Tuanjiehu Skating Rink in Tuanjiehu Park (Nearest Subway: Hujialou). Bring RMB12 for the rink fee (RMB35 if you'd like to rent skates).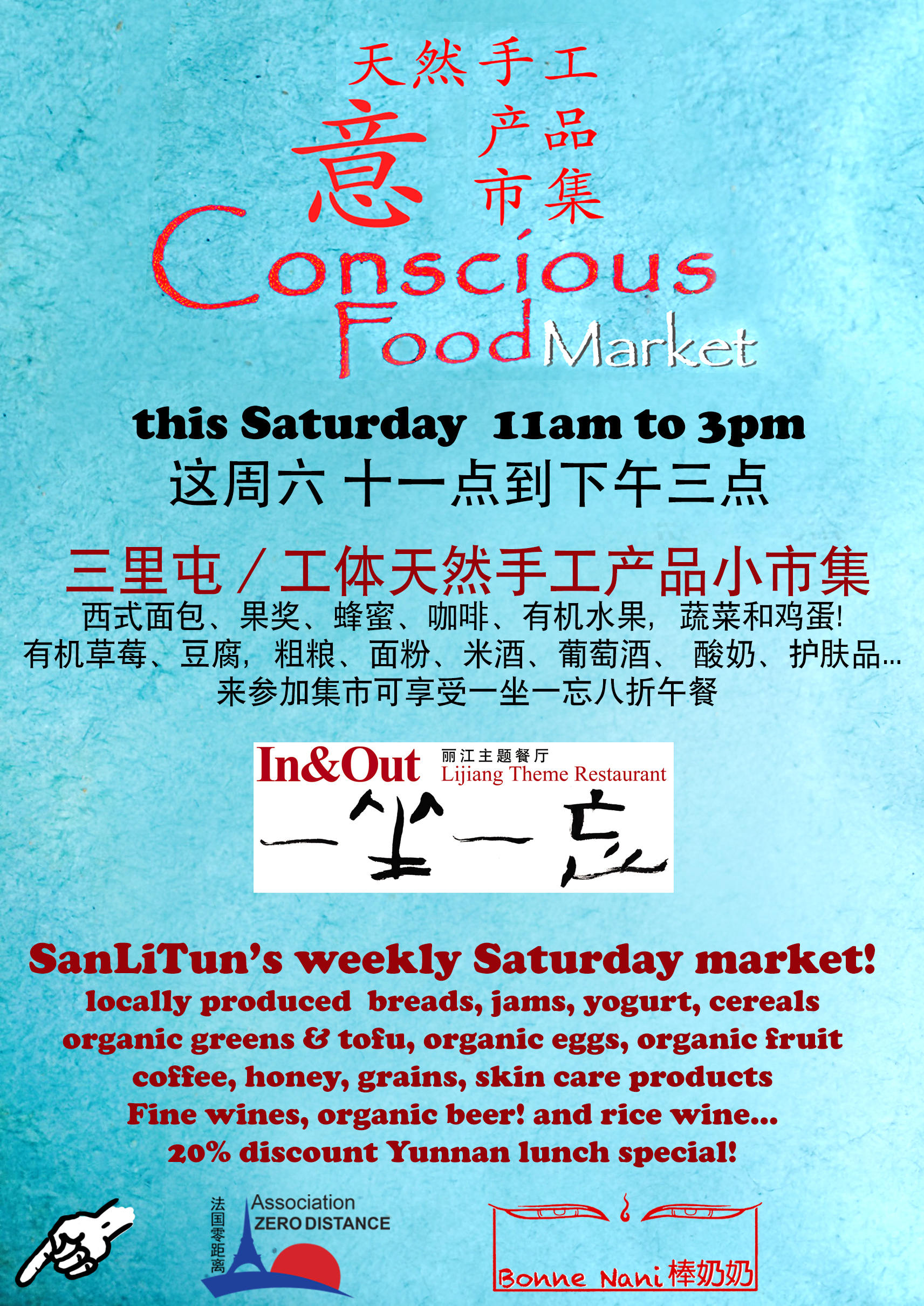 Conscious Food Saturday Market
Every Saturday at In and Out Yunnan restaurant at the intersection of Gongti Beilu and Chunxiu Lu (northeast corner of Yongli Plaza). Conscious food is organised by Bonne Nani Jams and Chutneys in cooperation with In and Out. This week's market will showcase Chuncao organic grown but not certified vegetables and mushrooms, free range hens eggs, sesame and cereals, Beijing-made French sourdough and whole wheat bread, locally made French Jams and Indian chutneys and a whole lot more. All visitors will benefit from a 20% discount on lunch at In and Out.
Today and Tomorrow

Woodstock of Eating
Mäaakt, a new offline organization brand aiming at promoting modern life aesthetics and quality lifestyle is bringing you a local food and local goods market party called Woodstock of Eating. The market will be held in Sanlitun SOHO K6 Hall on March 28 and March 29 between 11am and 8pm. Entry to the grounds costs RMB 30. There will be over 50 stalls of food, craft beer, and goods with a focus on being locally produced.
Tomorrow

Heyrobics' 5k People's Run
The 3rd People's Run of 2015 is scheduled for Sunday, March 29th. Anybody can do it and everybody is welcome! Up to 100 runners of all skill levels and abilities will join. Free. 11.00 warm-up & 11.15 start. Meet at Chaoyang Park West Gate 3. Bring nothing but yourself ready to run in your running gear. They've got water if you need it and a bag drop for you to leave anything you don't want to run with. (Note: The People's Run goes ahead as scheduled as long as the AQI is below 200 2 hours before the event).
Hiking the Silver Mountain & Pagoda Forest
Join the Chinese Culture Club to check out this must-see attraction on the outskirts of Beijng. There are 7 well-preserved stupas commemorating honorable Buddhist monks. Amongst them, five date back to the Jin Dynasty (1115-1234) while two others were first built in the Yuan Dynasty (1271-1368). Evergreen trees help make it one of Beijings favourite scenic spots with visitors. A community of monks and nuns once lived there, adding further historical interest to the attraction. Pack a picnic lunch, wear good hiking boots, a jacket and long pants and perhaps a walking stick.
Tons more events in Beijing can always be found at www.thebeijinger.com/events. Got an event of your own? We welcome you to post it yourself or send it on to [email protected].

Visit the original source and full text: the Beijinger Blog