A Closer Look reviews the winners from our 2015 Reader Restaurant Awards, which were announced March 16. This time around we take a look at the winners of the Best Chef category.
Beijing's culinary scene has grown significantly in the past 10 years. Ask our readers a decade ago to name a chef from a Beijing restaurant and we'd be lucky to have gotten a name or two; this year's nomination panel came up with over 40 names, the top eight of which were added to the ballot. After the votes were counted, these three chefs came out on top.
 
Best Chef: Daniel Urdaneta, Executive Chef, Mosto Group
Venezuelan Daniel Urdaneta has helped usher in a new era in Beijing dining. First arriving to head the kitchen at the now defunct SALT, it wasn't long before he ventured out to start what has become a mini culinary empire. First came Mosto, the Nali Studio standby that has delivered a fine dining experience with casual prices since 2009, with menu items such as Foie Gras with Saffron Risotto & Parmesan Crisp. Mosto underwent a bit of a makeover last year, enlarging the bar area and making the menu a touch more casual. Then came Modo Urban Deli in 2010 and Moka Bros in 2013. Moka Bros' expanded with a second location in Solana in summer 2014 and even went beyond the boundaries of Beijing with a location in Chengdu (opening soon). Before coming to Beijing Urdaneta cut his culinary teeth in hotspots like Miami and Barcelona. A passionate fan of Beijing, he's been here almost a decade and has no plans for leaving.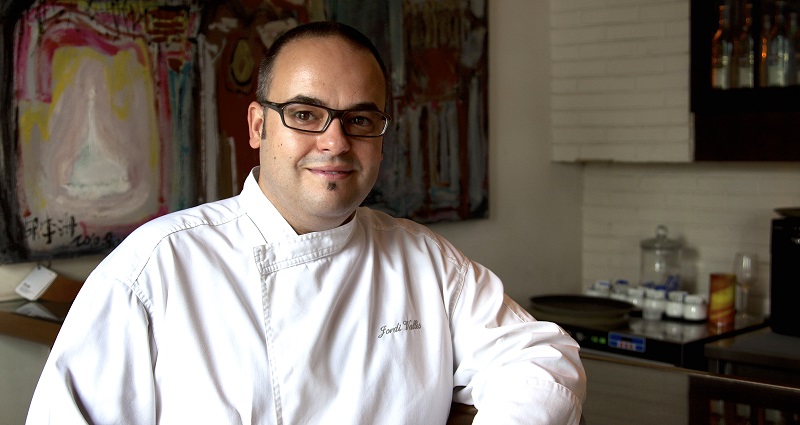 Outstanding Chef: Jordi Valles Claverol, Executive Chef at Agua Restaurant
Barcelona native Jordi Valles Claverol came to Beijing in 2007 to launch Marenostrum with a Michelin-starred chef at the helm, but the project was short-lived. However he was not down for long, as he immediately resurfaced with the Aqua Group, which runs Agua Restaurant in Nali Patio, as well as hip roof-deck bar Fez. Agua regularly wins accolades for its innovative Spanish cuisine, and he is particularly proud of his juicy Lobster Rice and his crispy Suckling Pig. Agua also launched a successful "Infinity Brunch" this year, which netted them an Outstanding award in the Best Non-Hotel Brunch category in this year's restaurant awards. Before arriving on out fair shores, he honed his skills in Barcelona, then at Michelin-rated restaurants in France, Spain, and Hong Kong.
 
Outstanding Chef: Rob Cunningham, Executive Chef and Assistant F&B Director, EAST Beijing
Australian Rob Cunningham arrived in Beijing to serve as Executive Chef of Capital M, where he helped establish the Shanghai fine dining venue's Beijing presence. In 2012 he moved over to the East Hotel, where he's well-known for the semi-buffet Feast as well as overseeing all other elements of Food and Beverage at the hotel, which includes Hagaki, Domain, and Xian Bar. Feast has broken the mold for hotel buffets in that it's far more affordable and is presented in a unique semi-buffet approach, where diners have a wide range of starters, sides, salads and desserts to choose from as well as a made-to-order entree. One of Cunningham's signature dishes is his massive pavlova, that fruity, fluffy meringue concoction whose passion fruit topping lends a zing that straddles the line between sweet and tart. He is well-known for his Carnivore's Club dinners held at Feast, for which he teams up with other chefs around Beijing for dinners that put offal at the center. The most recent dinner featured Dutch-Yunnan chef Sue Zhou.
Hungry for more? Follow all of our 2015 Reader Restaurant Awards coverage here.
Photos courtesy of the chefs

Visit the original source and full text: the Beijinger Blog