A Closer Look reviews the winners from our 2015 Reader Restaurant Awards, which were announced March 16. This time around we take a look at the winners of the Best New Chinese Restaurant category.
Here is a full list of winners:
Best: Taste of Dadong
Outstanding: Soup Kitchen
Outstanding: Spirited Away
Outstanding: Dalong Jiuge Chongqing Hot Pot
Editor's Pick 8 Qi Nian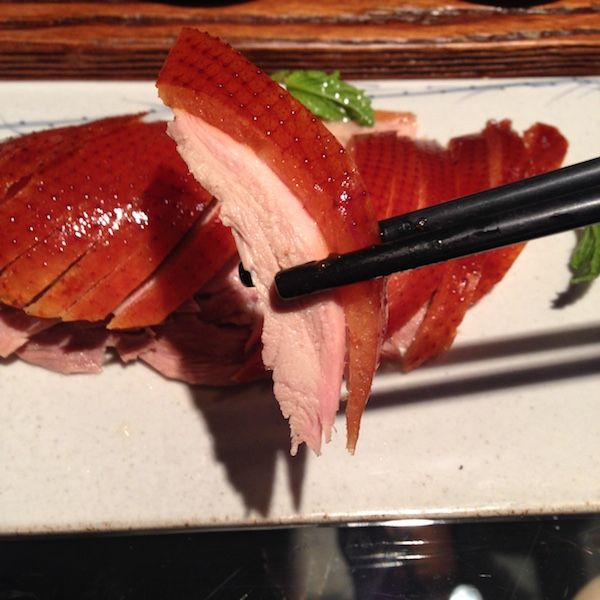 Best: Taste of Da Dong
Top spot went to casual Da Dong offshoot Taste of Dadong, serving up accessibly priced Peking duck and innovative pan-Chinese dishes in swanky Parkview Green. On a recent visit I found the duck to be more than a match for its older sibling, "...the fat rendered away to leave perfectly crisp skin and meat that is noticably juicier than other duck joints around town."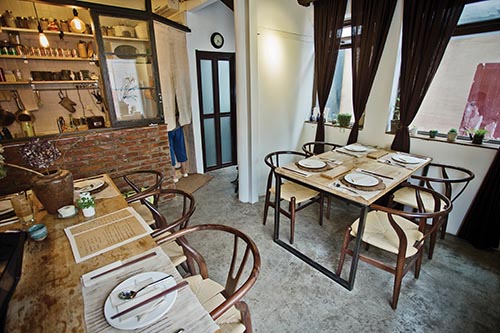 Outstanding: Soup Kitchen
Runner up Soup Kitchen takes the casual vibe one step further with a tiny space on Wudaoying Hutong that looks for all the world like a hipster living room. Excellent Cantonese-style comfort food dishes like tomato braised pork ribs led me to comment in our review: "Like the food, the dining room is homely without the chintz that crowds so many hutong restaurants. For those of us living away from our own creature comforts, Soup Kitchen brings an unexpected slice of contentment."
Outstanding: Spirited Away
Next up is hip chuan'r joint Spirited Away (no association with the Miyazaki movie), on a quiet street south of Chaoyang Park. As our contributor Kyle Mullin pointed out in his review, "Chinese-style chuan'r joints may very well be Beijing's official comfort food," so it's not much of a surprise to see one making it onto the list. Spirited Away brings to Beijing "...an artsy, clean design and a menu of roasted delectables that provides both standards and more adventurous fare, and in the process brings the streetside experience into the upscale era."
Outstanding: Dalong Jiuge
If you prefer something a little spicier, Jinsong-based Chongqing hot pot restaurant Dalong Jiuge was a surprising winner at the awards. The extremely spicy Chongqing-style hot pot base had me gasping for an extra beer and a portion of cooling bingfen, but I was pleased with the overall quality of the ingredients and service: "Marked by its simplicity, hotpot lives and dies on the quality of its ingredients. Thankfully Dalong Jiuge holds up its end of the bargain in this regard. All the usual favorites – wafer thin beef (RMB 78, 极品牛小排) and lamb (RMB 48, 手切鲜羊肉) – are satisfyingly fresh and reasonably priced." 
Editors' Pick: 8 Qi Nian
8 Qi Nian was in the running for my Editor's Pick ever since I tasted their upscale Cantonese and Yangzte cuisine towards the end of last year. At the time, I said: "8 Qi Nian is surprisingly keenly priced for a hotel restaurant, especially considering they don't add service charge. Combined with the delicious dishes and graceful, courteous staff, we can think of few better reasons to venture over to Chongwenmen" and that still holds true today.
Hungry for more? Follow all of our 2015 Reader Restaurant Awards coverage here.
Photos: Robynne Tindall, Ken, Kyle Mullin, Sui

Visit the original source and full text: the Beijinger Blog