A Closer Look reviews the winners from our 2015 Reader Restaurant Awards, which were announced March 16.
This year we added a new category, Best Overseas Import, which we then further divided into Fine Dining and Casual options. We did this call attention to the fine establishments that have taken root in our city but do not originate from the PRC.
And for the Politically Correct, we define "Overseas" as exactly that -- places that you need to cross the sea to get to. Hence venues with Hong Kong and Taiwan origins were included in the nomination list (OK Oceangraphy nerds; we know they're not tecnically separated by a sea, but you get the point, right?)
So here are your favorites in both the Fine Dining and Casual categories for 2015:
Fine Dining: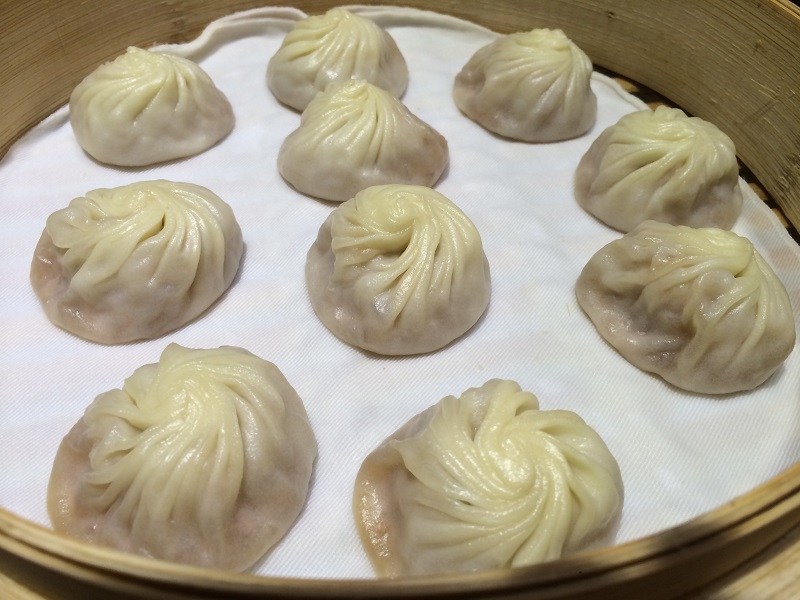 Best: Din Tai Fung
Delectable bite sized dumplings are the specialty at this renowned chain with origins in Taiwan. We especially love the savoury pork and sweet red bean paste iterations of these xiaolongbao, while other reviewers praise the soups, noodles and fried rice with pork. The cuisine, along with top-notch service and clean, fancy dining rooms, has helped it become a top draw in our Reader Restaurant Awards.
But its origins were much different. The founder of Din Tai Fung's original Taipei location, Yang Bingyi, started as a meek caterer in 1972. He ran the first branch in Taipei and could often be spotted waiting tables himself. Its booming domestic popularity helped it make inroads internationally. According to the bio, Din Tai Fung's second generation boss, Jihua Yang, collaborated with a Japanese company to "develop a modern computer-controlled dumpling steamer and in 2000 … It was with his efforts that Din Tai Fung could develop quickly and stably." As its New York and Los Angeles locations drew throngs of customers— helping it snag a spot on The New York Times' "Top Ten Restaurants in the World"— Yang and his associates began to develop the Din Tai Fung brand in China. After opening three successful branches in Shanghai, it made its first appearance in Beijing in Dongzhimen in 2004. Since then, other locations have sprouted at Shin Kong Place, Xindong Lu, Fang Cao Di, and in Haidian's Dangdai Shangcheng.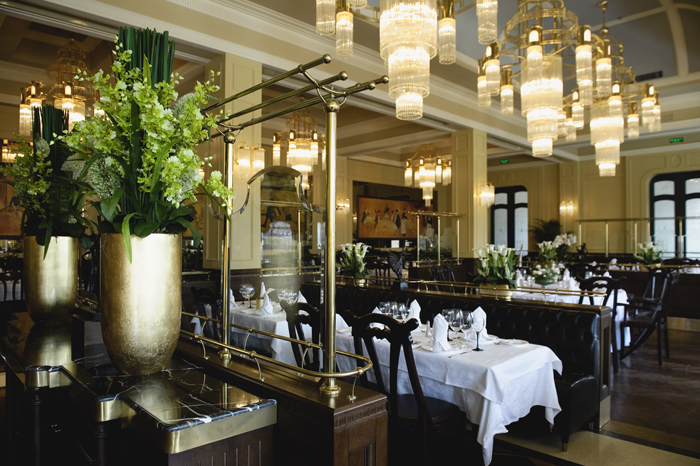 Outstanding: Brasserie Flo
Surprisingly affordable upscale French fare and friendly service have helped Brasserie Flo draw droves of devotees in Beijing. One of TBJ's reviewers noted that its business lunch is a particularly amazing value. Among that eclectic array of options is Flo's onion soup, steak au poivre and imported French oysters. These elements have helped Flo build a strong, longstanding reputation as one of Beijing's top European eateries since it open here in 1999. The Beijing branch's current head chef, Stéphane Laurens hails from the French city of Alibi, and worked at two Michelin-starred restaurants. And although Flo now has an esteemed decade-and-a-half history in Beijing, that period is only a short chapter in the restaurant's long linage.
According to its website, "the history of Flo takes roots in 1901, when a beer warehouse was purchased… as the war was about to start." Then, in 1968, an ambitious young Alsatian Chef named Jean Paul Bucher "discovered this forgotten, century-old-brasserie, opened by Mr. Floderer 60 years before and injected a new spirit and a new color into the space. His vision was to turn a Brasserie which originally indicated establishment that made or just served draft beer into a Grand Café-restaurant." As the restaurant's popularity, and new branches, spread throughout Europe and other international locales, Bucher turned his eye to Asia, opening China's first brasserie in Beijing because he felt "it shared, with Paris, the same axes of an ancient culture and a focus on the future."

Outstanding: Morton's of Chicago
This restaurant located in the Regent Hotel on Jinbao Jie has quickly carved a deep niche in our city's fine dining scene since opening its Beijing branch in 2012. Morton's aged grain-fed beef headlines the menu, which also features fresh fish, Maine Lobster and lamb chops. Eight private dining suites and private lounge room for wine connoisseurs are also featured at its Beijing location. And while Morton's has grown into an esteemed fine dining chain, its website notes that its origins lie in the humble hamburger. Co-founders Arnie Morton and Klaus Fitsch worked at the Playboy Club in Montreal, and as the club was changing its menu, Fitsch readied what he thought was a simple patty, but what his colleagues insisted was a "million dollar hamburger." In 1978 they opened a their first restaurant in Chicago, before going on to debut 69 other branches around the world.
Casual Dining
Best: Ippudo
Ramen fans rejoiced when this beloved Japanese chain opened in the Kerry Centre this past May. Former TBJ dining editor Cat Nelson noted Ippudo is distinguished by its superior broth. She also praised the extra toppings—including egg, barbecued pork and seaweed—along with the "creamy and fantastic" caramel pudding. And while Ippudo is somewhat new to Beijing, the restaurant's history stretches back to 1985, when it was opened in the Japanese "ramen capital of Hakata," according to its website. Founder and chef Shigemi Kawahara is known as a "ramen king" and a "charismatic entertainer in the kitchen," after winning top honours on the popular TV Tokyo series "TV Champion Ramen Chef" consecutively between 1997-2000. The lauded menu and star chef proved to be a winning combination, helping Ippudo open 80 locations in Japan and 40 more internationally in New York, Sydney, Hong Kong, London, Beijing, and surely many more. When CNN asked about the secret to all this success, Kawahara simply replied: "Always think about ramen. Every waking moment I just contemplate ramen.  Even when I am eating food that has nothing to do with ramen, I will think about how I can incorporate these new flavors into ramen."
Outstanding: Burger King
Beijingers hankering for beef patties from this massively popular American fast food chain once had to venture all the way to the airport to quell that craving. But in 2009, Burger King opened a new location in Xidan's Joy City and has since expanded across the city. Before its Far East foray, Burger King spent years Stateside going toe to toe with McDonald's for the nation's fast food crown. According to its website, 11 million guests visit Burger King's locations around the world daily. The restaurant was founded in 1954, and the Huffington Post adds that debut occurred in Miami, where owner David Edgerton sold "18-cent fire-grilled hamburgers and 18-cent milkshakes." In 1967 Pillsbury Co. (the one with the famous doughboy) bought the fledging fast food chain— which had grown to 273 locations and employed a staff of 8,000— for $18 million. Other owners—like Goldman Sachs and 3G Capital—came and went, until a UK based company called Justice Holdings LTD bought a 29 percent NYSE stake in burger King for $1.4 billion.
Outstanding: Fatburger
While Beijing has no shortage of burger joints, this American chain stood out upon its debut by offering, according to an early TBJ writeup: "Australian lean beef burgers freshly grinded daily…" that come in single, double or triple patties. The post also touted the fries (which come in skinny and fat varieties) along with the homemade onion rings and imported ice cream shakes. The popular chain got its start in L.A. in 1952, before going on to open 79 more locations across the U.S. It also has 16 international outlets in locales as varied as Dubai, Jakarta and Beijing, where it opened at The Grand Summit in Liangmaqiao during the the 2010 Chinese New Year.
Hungry for more? Follow all of our 2015 Reader Restaurant Awards coverage here.

Visit the original source and full text: the Beijinger Blog