The latest addition to the food and drink options in Gongti's Tunsanli Mall is Shi Yi Flame Cooking, a hip, design-oriented concept from a local restaurant group.
The design angle comes through strongly from the menu to the plating. They designed the plates themselves to match certain dishes (and presumably to catch the eye of iPhone-wielding customers).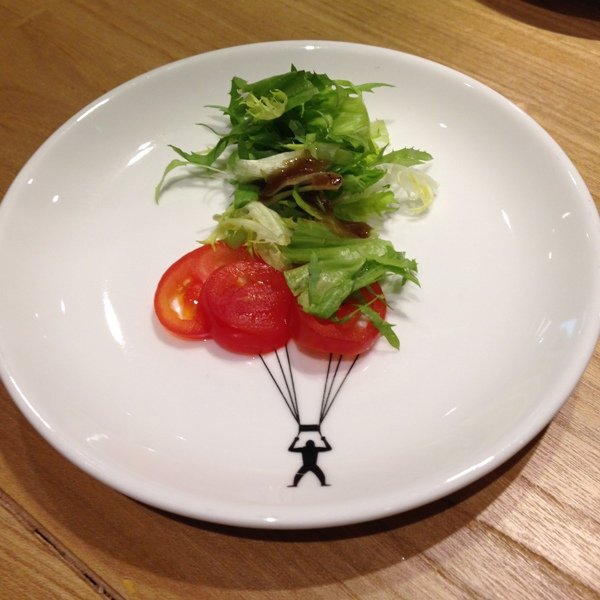 The food at Shi Yi is hard to pin down. As the name "Flame Cooking" suggests, they specialize in steaks and flambéed dishes. The signature sizzling steak (RMB 98) is flambéed in Cognac, the thin cut steak still surprisingly tender (the meat is sourced locally). Elsewhere, the menu features a small selection of chicken wings and deep-fried snacks (around RMB 20-45), pastas (RMB 30-45), and salads. They also have a wide range of chilled juices, teas and smoothies, including this crazy guy mango-carrot smoothie guy pictures below that comes topped with a cloud of cotton candy.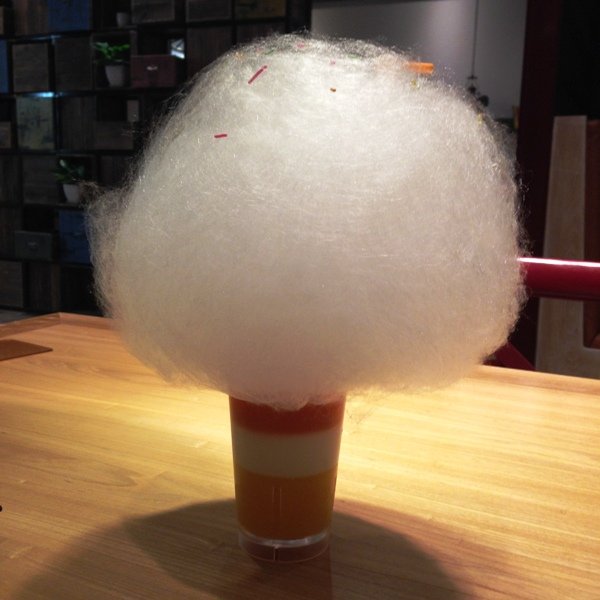 We were also lucky enough to try some new dishes that aren't on the menu yet, which definitely stayed more into fusion territory. An intriguing kung pao shrimp pizza made us wonder why we haven't put cheese on our kung pao chicken before now, because doesn't cheese just make everything better? Elsewhere, look for them to introduce some nice salads with salmon or shrimp for the summer months, put together with vegetables from the group's own organic farm in Hebei.
Shi Yi may not to be everyone's tastes, but for a quick, fun and good value dinner in the Gongti area, it is a welcome option.
More stories by this author here.
Email: [email protected]
Instagram: @gongbaobeijing
Twitter: @gongbaobeijing
Weibo: @宫保北京
Photos: Robynne Tindall

Visit the original source and full text: the Beijinger Blog