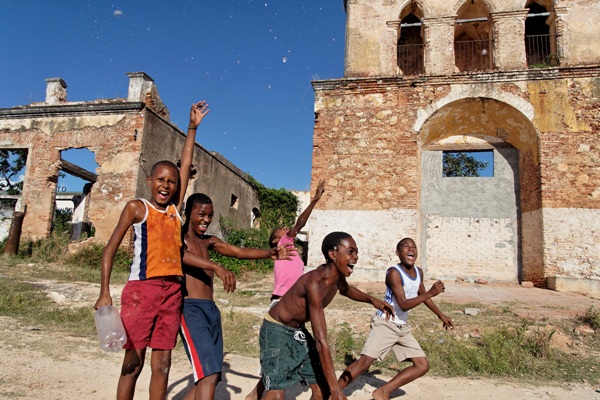 So all of the beginning of the year throat-clearing, all the interruptions such as Spring Festival, are now over, and it's time to settle into 2015. There are still three long-weekend holidays and of course, the week-long October 1 period during which to plan travel – and those don't even count annual leave. Now that the preliminaries have past, here's where to go for the rest of the year.
Cuba (pictured): In the wake of President Barack Obama's announcement that the United States will begin normalizing relations with Cuba, quite a number of Europeans have jumped to declare that they've been visiting the place for years. Well, good for you. Is that why it looks like it's trapped in 1957? As Cuba's tourism scene is about to be transformed into southern Miami, get there now so you can say that you went before.
Brazil: Same as last year: in 2014 Rio de Janeiro hosted the World Cup. In 2016, it will host the Summer Olympics. This year is a good shoulder year to enjoy all it has to offer, with all the buzz of both events but none of the crowds. Not to mention Brazil is an enormous country, a growing economy, and an outdoor enthusiast's dream. Few Chinese tourists visit the place. Just bear in mind it's one helluva flight (or series of flights) to get there from Beijing.
Myanmar: Southeast Asia's hottest destination in 2014 will remain so in 2015. Although hardcore expats in Bangkok recently told your correspondent they were getting tired of hearing about it, it's the one place (except for Laos) that doesn't yet have a worn tourist path, there's still plenty of discovery to be done there, and it's an exciting time to witness a country going through significant change. It's Thailand without the banana pancakes.
Kyrgyzstan: Your correspondent's best trip of the year was to this friendly, gorgeous Central Asian nation that is visa-free to a whole host of passport holders (although not PRC passport holders). It's like Xinjiang without all of the, um, recent, um, issues there, although the food isn't as quite as good. Expect amazing snow-capped vistas, the vast and beautiful alpine lake Issyk-Kul, and a country that borders China that exhibits almost no Chinese influence whatsoever. Fly via Urumqi to avoid paying for an expensive Kazakhstan visa.
Thailand: Just when you think you've been there, done that with Thailand, you realize there's a reason it's one of the world's most popular travel destinations. We've written about it in our last two issues because lately, we just can't get enough of the place. What's not to like? The food is fantastic; there's "Asian chaos" in Bangkok, one of the few truly distinctive cities in Asia; there are beaches galore; it's one of the world's scuba diving capitals; and Chiang Mai/Chiang Rai has all that stuff people go to Yunnan for, namely ethnic minorities and mountain air. Travel there is still great value. Unless your choice is one of the places named above, you can't go wrong going to Thailand.
More stories by this author here.
Email: [email protected]
Twitter: @greatwriteshark
Weibo:​ @SinoScuba潜水

Visit the original source and full text: the Beijinger Blog