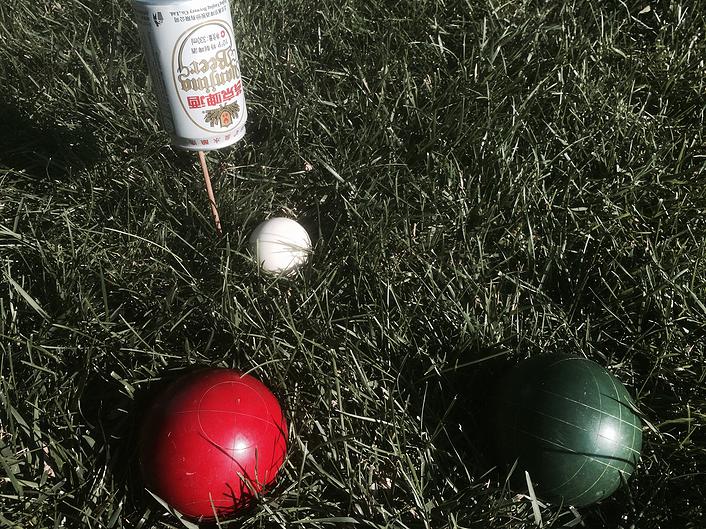 Bocce -- the Italian lawn bowling game with origins in the Roman Empire -- is the passion of a new recreational league in Beijing launching their inaugural season in April.
Okay, I know some people think of bocce as old person's game. I got it. But wait, how many of you think Pokemon and Mario Cart are kids' games but can't stop playing them even into adulthood? That's exactly the point: they're irresistibly fun ... and so is bocce.
Plus bocce doesn't require that you are in a state of peak physical fitness, nor does it even require you to be sober. Unlike Rugby you are unlikely to be paralyzed or have an ear ripped off; unlike softball you are unlikely to be hit by an errant ball or tear your ACL sliding awkwardly into Third Base; unlike football you are not likely to suffer from 3rd degree artificial turf burn on your legs.
Stop lying to yourself and admit that this sounds like the sport for you. Sign up for the Beijing Bocce League now if you're interested. It's also an easy and fun way to get drunk make new friends, both expat and local. Toss in deals from Lily's American Diner and a free league t-shirt also made it sound like a can't-miss.
The league will play all games on Saturdays at the public lawn by Xinzhong Jie, near the Worker's Stadium. Individuals and teams can sign up. The first game is scheduled to be played April 11 and the season stretches 19 weeks. To check the full schedule, click here.
Finally, there are no commitments other than having some fun! You can come as many times as you like, depending on your schedule or your degree of hangover.
Get ready for some bottles of Yanjing and some good throws.

Visit the original source and full text: the Beijinger Blog