This year our 2015 Reader Restaurant Awards have four personality-based categories: Best Chef, Best Manager, Restaurant Personality of the Year, and Food Entrepreneur of the Year. During the voting period that runs through March 8, we're profiling a few of this year's nominees.
This time around we present Caroline Anjali Nath, owner of Bonne Nani Jams and Chutneys and a nominee in the Food Entrepreneur of the Year category.
TBJ: Give us a snapshot of what you do.
I'm the creator, founder, and maker of Bonne Nani Jams and Chutneys. I try hard to source my fruits and vegetables locally. Some are organic, and I use 60 percent less sugar (than regular jams and chutneys). Most recipes are my invention, like pear cardamon. The others are inspired by existing Chinese, Indian or French medicinal prevention recipes. My partner, Andy Friend, and I are behind the "Happy Village Kitchen," an underground kitchen where I cook a six-course meal, while Andy entertains a table of eight guests who did not know each other. I'm a documentary filmmaker and also an Effectiveness Communication instructor. I give classes out of my living room. I freelance on a Chinese-language radio talk show on CRI, where foreign hosts react to Chinese news or events from our own point of view. And lastly I've just started organising "Conscious Food Market," a weekly market of local and small producers—some of whom are organic, others who employ environmentally conscious practices—as well as small local artisans and homemade produce providers.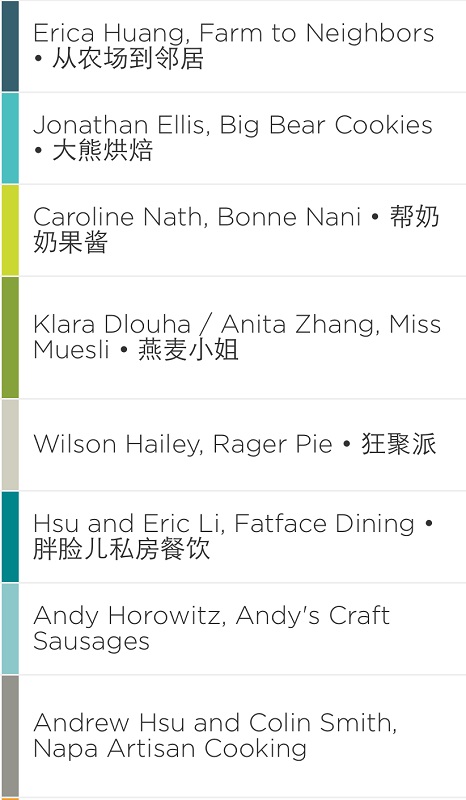 TBJ: How big is your operation?
My operation is very very very small. I'm a perfectionist, but I get a lot of support from family and friends. I am about to start hiring and expanding, but I don't believe in big operations.
TBJ: What was the inspiration behind this idea?
That depends on which idea we are talking about. My inspiration is my whole life. I've been in China for 25 years. I'm multi-ethnic French and Indian, but I grew up in a multitude of countries. I'm a play on identity, made up of many compartments, mixing the spices literally and figuratively, telling stories. Most of all, my interest lies in other people and their stories. All this has everything to do with jams, believe it or not. All of this is maturing in a book one day. My inspiration is also my daughter who has decided to go to medical school.
TBJ: How is your business contributing to the food scene in Beijing?
I think we are adding spice and color and multi-culturalism to the city I consider home. I love Beijing. By participating in farmer's markets, we meet many people and we get to spread the word about consuming local, and not necessarily imported. In supporting local producers, we see that small is beautiful. We are also being "conscious" of what we eat, what we consume and our power as consumers to influence the big industrial machine. And the fact that, in our markets, there are Chinese artisans as well as foreign ones, makes these markets fun and improves communication in the community. I think we are helping to make Beijing more fun and more "conscious." We are adding spice to our own lives, and hopefully to those around us.
TBJ: Tell us about one of your favorite places to eat in Beijing, aside from your own.
I like the In and Out Yunnan restaurant.
Click here to read previous editions of A Few Words With wherein we profile some of the top players in Beijing's food scene during the voting period for the 2015 Reader Restaurant Awards, which runs through March 8.
Photo courtesy of Caroline Nath

Visit the original source and full text: the Beijinger Blog