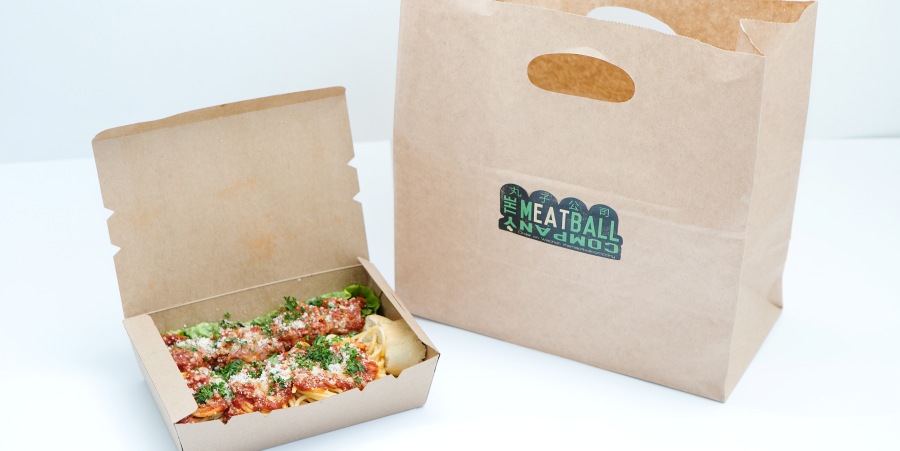 When humans figured out how to get the ball rolling many moons ago, they didn't just stop at effective transportation. Somewhere down the line some smart brain clicked and figured out that mashing meat with herbs and spices into a nice spherical shape and applying heat would result in carnivorously satisfying meals. With names like albondigas (South America), bola-bola (Philippines) or polpette (Italy), Max Rosales informs us that the humble meatball has a very long history, a history that has now reached Beijing.
Max and his girlfriend are the small team who make up The Meatball Company – a meatball delivery service catering to those who need a meat fix. Each order supplies a generous serving of four prime meatballs slathered in your choice of sauce (RMB 38), a fresh slice of homemade bread, and one or more side options, all through the power of WeChat ordering. Their kitchen base in Gulou offers three main meats for you to choose from – beef, pork, and chicken. Doused in pesto sauce and served alongside a whopping amount of creamy mash, the chicken balls fared pretty well, but the biggest hit was the succulent beef meatballs with a piquant classic tomato sauce and swirls of pasta.
Note that every Friday you should seriously consider chowing down on their chicken, as you can pair that bad bird with a free side of your choice. That's pretty baller yo.
Available for delivery only. Order via their WeChat: themeatballcompany


Photo: Ken

Visit the original source and full text: the Beijinger Blog