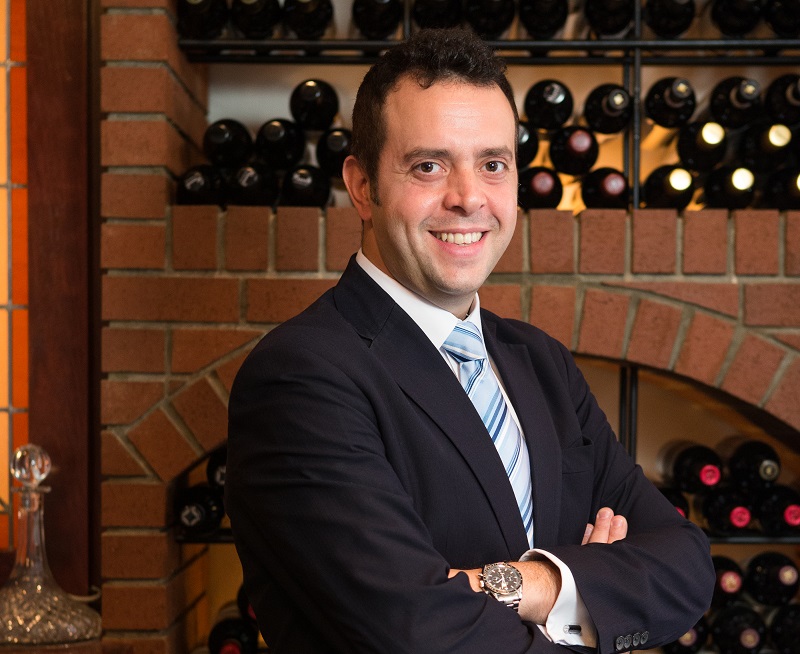 This year our 2015 Reader Restaurant Awards have four personality-based categories: Best Chef, Best Manager, Restaurant Personality of the Year, and Food Entrepreneur of the Year. During the voting period that runs through March 8, we're profiling a few of this year's crop of nominees.
This time around we present Francesco Brusa, general manager of Morton's of Chicago and nominee for Best Manager.  
TBJ: Give us a little background about yourself.
I'm from Napoli, Italy. When I was young I played in a band, and worked in my Dad's restaurant when I was in between gigs. For awhile my band toured throughout Asia, but by the end of it we looked at each other and said "We had fun. Now it's time to grow up and do something different." So I decided to start doing food and beverage full time, because it's what I grew up with. But I still loved Asia, and cam back as soon as I could – working at restaurants in Shanghai, and then eventually in Beijing.
TBJ: What's your "secret sauce" that informs your management style?
It's not a secret, really. It's a matter of having fun with what you do. Being in F&B fits me. I like the contact with people, I like food, I like wine, it's an opportunity to make people happy. If you enjoy being with them and giving them a good experience, then it becomes so much easier to do.
TBJ: Tell us about a customer crisis and how you resolved it.
We recently had one women from out of town eat at our restaurant. She didn't like her steak back and sent it back, then sent the second one back as well. She complained about the quality of the meat. The steak was removed from her bill, but she wrote a complaint on our company's website, which I in turn received from the head office. When she left the country I emailed her a few times to apologize and to ask for details about the problem. She was back in Beijing again recently, and she came back to meet me in person and thank me for the effort. And then she had a great dinner. There was no magic, just a few emails and phone calls, but it shows that kind of effort goes a long way.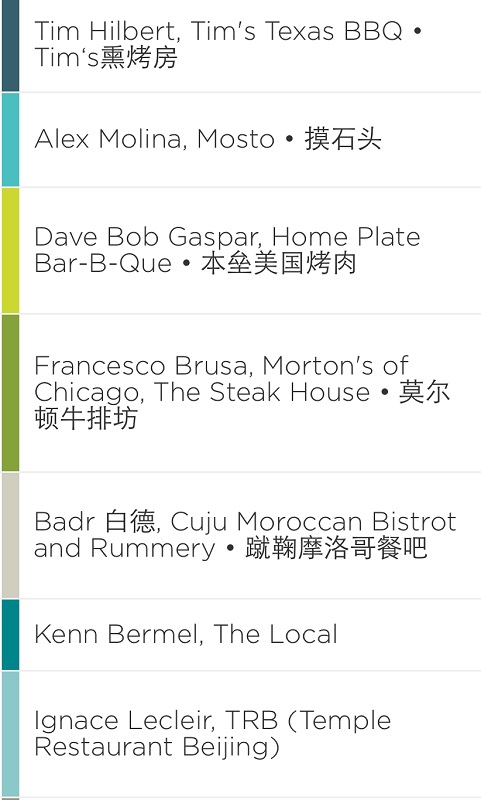 TBJ: How are Beijing restaurant patrons different from diners in other cities?
They're great, but I found them to be a bit skeptical at the beginning. They're different from my Shanghai clientele. In the beginning it was hard to get customers through the door in Beijing. I found them to be a bit less adventurous than customers in Shanghai. But once the Beijing diners warmed up to us, the word of mouth spread and they just kept bringing in new friends. And they spend a lot of money, so they're great customers [laughs]. I've worked in a few countries, and the great thing about Chinese customers is they don't have a lot of allergies. It's great, we don't have so many requests, like when I worked in the UK and people sensitive to certain ingredients.
TBJ: Tell us about one of your favorite places to eat in Beijing, aside from your own.
I'm from Napoli, where pizza is from, so it's hard to be away from that. Even when I was in the UK, it was easy to find American style pizzas, but not traditional Napoli style. But La Pizza's owner is from Napoli too, and his pizza is amazing, just like home. I go there once or twice a week with my family.
Click here to read previous editions of A Few Words With wherein we profile some of the top players in Beijing's food scene during the voting period for the 2015 Reader Restaurant Awards, which runs through March 8.
Photo courtesy of Morton's of Chicago

Visit the original source and full text: the Beijinger Blog