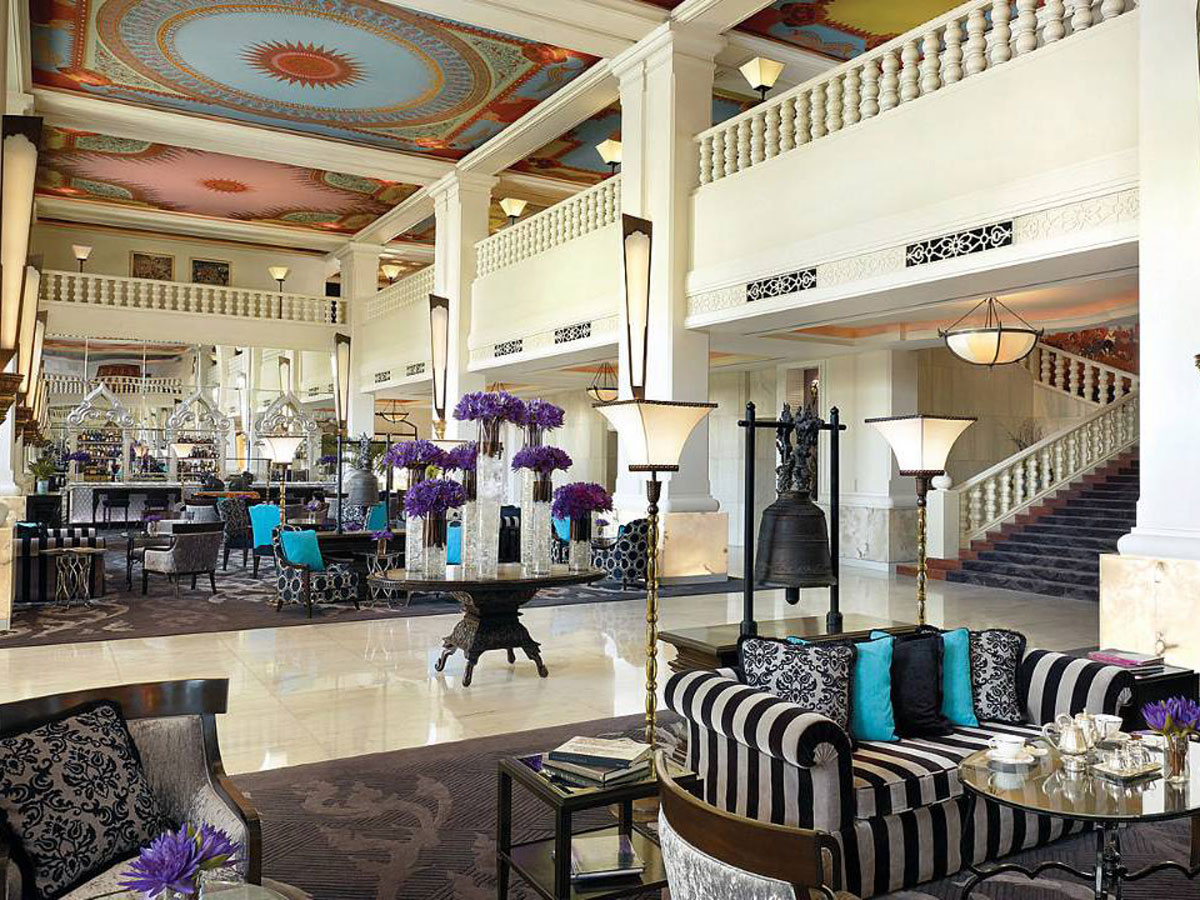 Although it's now officially a trend, this is the last time we'll be mentioning misbehavior by travelers from China unless the situation somehow becomes much worse, at which point it will veer into terrorism territory.
There was this incident where members of two separate tour groups (which we'll refer to as "rival gangs" simply for amusement) came to blows while in line for a ladies' toilet at Taipei's iconic Taipei 101. If you're into that kind of thing you can watch video of it here.
Then there was the woman and her child on a Cathay Pacific Airlines flight who wouldn't leave a restroom as the flight began its take-off taxi, and the captain finally threw the two of them and the father/husband off the plane. Never has the brand "Airbus" been so apt anywhere as in China.
Nobody's perfect: "At least five foreign visitors [all Westerners] have been arrested and deported this year for taking nude photos at the sacred sites." Thus ends the lesson.
There's a new hotel open in Thailand, the Anantara Siam Bangkok Hotel. The local hotel chain seems very excited about it: "In the heart of one of the world's most enigmatic capital cities, Anantara Siam Bangkok offers discerning travelers a luxurious retreat to enjoy life's finer pleasures and engage in soulful, original journeys." It does have a great location – they're taking over the former Four Seasons Hotel Bangkok. Your writer stayed at a new Anantara hotel in Bangkok in December, the Anantara Bangkok Sathorn. It was nice, somewhat convenient, and the staff was super-friendly. But I stayed there because it was an Agoda special price four-star hotel, so it was very inexpensive. Unless I got a similar deal, I think I would choose elsewhere just for convenience.
One road flat safe.
Photo: Lifestyle Asia

Visit the original source and full text: the Beijinger Blog