The Beijinger's 2015 Reader Restaurant Awards features four personality-based categories this time around: Best Chef, Best Manager, Restaurant Personality of the Year, and Food Entrepreneur of the Year. During the voting period that runs through March 8, we're profiling a few of this year's crop of nominees.
Today we present Andy Horowitz, owner and founder of Andy's Craft Sausages, who is nominated for Food Entrepreneur of the Year.
TBJ: Give us a brief description of what you do.
We make about 10 flavors of sausages, two kinds of bacon, and sausage rolls. We provide these for people to enjoy at home, at events and also supply some amazing restaurants and craft breweries. Personally I work in every area of the business, from production and sourcing to PR and festival cooking.
TBJ: How big is your operation?
Between two and four staff members, depending on the season. We operate out of our central kitchen in Sanlitun, and we're about to open up a small service window near Yashow market in the next month.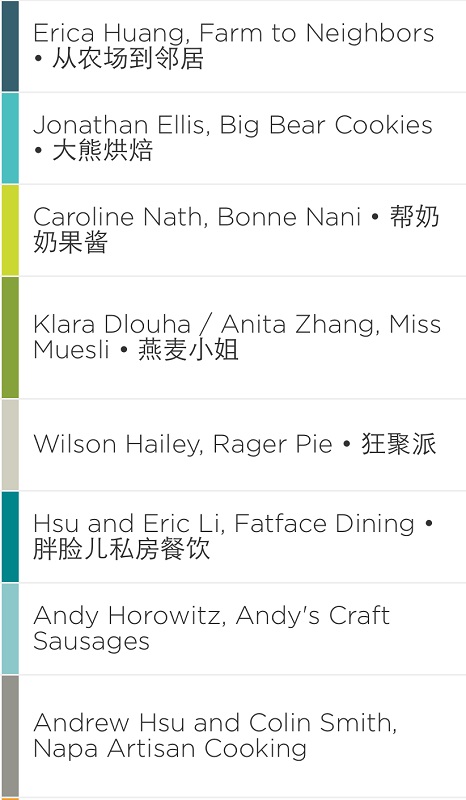 TBJ: What inspired your business idea?
A chance encounter with another entrepreneur who was trying to pitch a cat grooming business, and a resulting injury ended my very promising hand modelling career. So I took up cooking in my spare time.
I started to study how to make sausages when I was trying to add the taste of Italian sausage to a classic American Italian Sunday gravy, which is made of meatballs and red sauce. The local markets didn't have an Italian sausage that had the right flavor profile. They only had sausages marked "Italian."
TBJ: How is your business contributing to the food scene in Beijing?
Over the past few years, since I got started, I have seen more small upstarts like my own. I think we've demonstrated that it's possible to succeed without a big, or even moderate investment. All you really need is a heaping helping of determination. I started with a RMB 3,000 loan from a friend, which I paid back in sausages. That was the deal, "I'll buy the equipment, you keep making those sausages for us."
The more people that try to be entrepreneurs, the bigger the conversation will be. We have been lucky enough to be part of a growing ecosystem that includes small-scale food producers as well as the craft brewing industry. There are things being made in Beijing these days that are better than what people experienced at home. They are consistent high quality products made by people who have a passion for giving their customers a great experience. Mystery meat is only funny at summer camp.
TBJ: Tell us about one of your favorite places to eat in Beijing, aside from your own.
My favorite place is Biteapitta (吧嗒饼). It's my comfort food.
Click here to read previous editions of A Few Words With wherein we profile some of the top players in Beijing's food scene during the voting period for the 2015 Reader Restaurant Awards, which runs through March 8.
Images: The Beijinger

Visit the original source and full text: the Beijinger Blog