This year our 2015 Reader Restaurant Awards have four personality-based categories: Best Chef, Best Manager, Restaurant Personality of the Year, and Food Entrepreneur of the Year. During the voting period that runs through March 8, we're profiling a few of this year's crop of nominees.
This time around we present Kenn Bermel, owner and manager at The Local, who has been nominated in the Best Manager category.
TBJ: Give us a little background about yourself
I've been in Beijing for over 15 years. I was a student, an English teacher – yes, the completely unqualified type – and an IT guy before getting into the F&B business. Might sound like an unlikely path, but I bet if you dig deep enough it's probably pretty common.
TBJ: What's your "secret sauce" that informs your management style?
Like our Buffalo wing sauce, my management "secret sauce" has a simple recipe. Firstly, treat people like people: everyone has their favorite drink, the way they like their steak, and so on. Also, even though I can't get to know everyone, I still do my best to make everyone feel welcome and make sure they're taken care of. That goes for the staff, too – they're my family.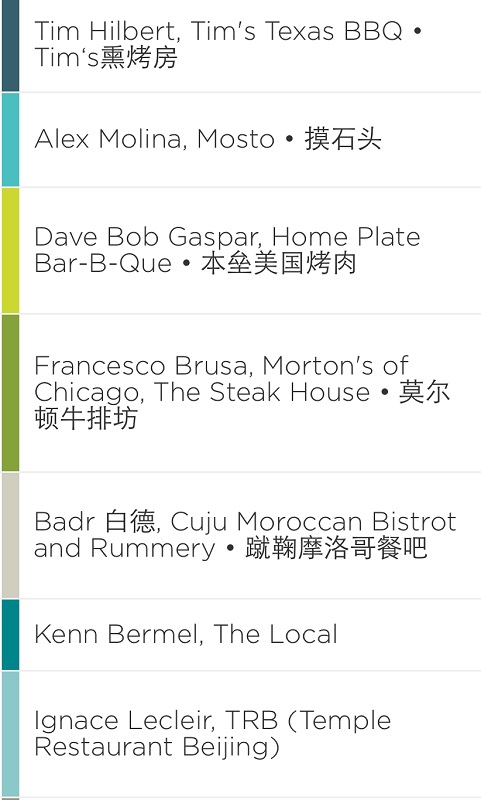 TBJ: Tell us about a customer crisis and how you resolved it.
We're a team at The Local, so I can't really take credit for this entirely myself, but we do everything we can to help customers find lost items, and almost always succeed. In one particular case, someone lost her brand new iPhone while we were fairly busy. I turned off the music and called her number – I thought if anyone had taken it they might not have had the time to shut it off. The phone hadn't been turned off, but no one answered and we did not hear it ringing in the bar.
The staff then scoured the area while I asked nearby customers if they'd seen the phone. We assured them that we didn't have it. I understood the concern, but I know everyone of my staff personally, and accusing them of stealing your phone would be similar to accusing my mother of stealing your phone: so silly that it wouldn't even be offensive.
We suggested that it was very likely one of her friends who also had an iPhone had mistakenly taken hers, and she should try calling her friends. I offered my phone, but she was pretty distraught, and honestly couldn't be expected to remember any friend's number even on a good day.
We didn't find it – but we did everything we could short of shutting down in order to try. It turned out that a friend of hers indeed had taken it, and shortly after brought it back. At the end of the day, I think we did two things for her: first, we tried to keep her calm while we showed her that we were genuinely doing our best to find it. And second, we didn't say "I told you so" when her phone came back.
TBJ: How are Beijing restaurant patrons different from diners in other cities?
I'm not sure if this is just Beijing, or any expat-filled city, but Beijing patrons are different in a few big ways. First: they are transient and come from many, many cultures. That transient nature means that regulars do not last very long. We have to do our best to keep the word-of-mouth going so that when new generations of Beijingers roll into town they hear about us. The fact that they come from so many different cultures means that we run into challenges we wouldn't have in a "normal" city. We need to try to meet differing expectations. As an example, I've once had a North American ask whether my chef was French, and a European comment on how American our food was. Both were indirect comments about how well done "medium" steaks should be.
TBJ: Tell us about one of your favorite places to eat in Beijing, aside from your own.
My favorite is 小吊梨汤 (Xiaodiao LiTang). This might be a bit odd, but some of my comfort food is Chinese. I've been here a long time, and when I first got to Beijing, I was a broke student living on a disposable income of just RMB 500. That went a lot further back then, but it was still a tight budget. Anyhow, back then good Beijing food was pretty easy to find. Now it's given way to cuisines from all over China and the world. Xiaodiao Litang is one of the few last bastions of real Beijing food. I think the reason it has lasted is that it's incredibly good.
Click here to read previous editions of A Few Words With wherein we profile some of the top players in Beijing's food scene during the voting period for the 2015 Reader Restaurant Awards, which runs through March 8.
Photo courtesy of Kenn Bermel

Visit the original source and full text: the Beijinger Blog