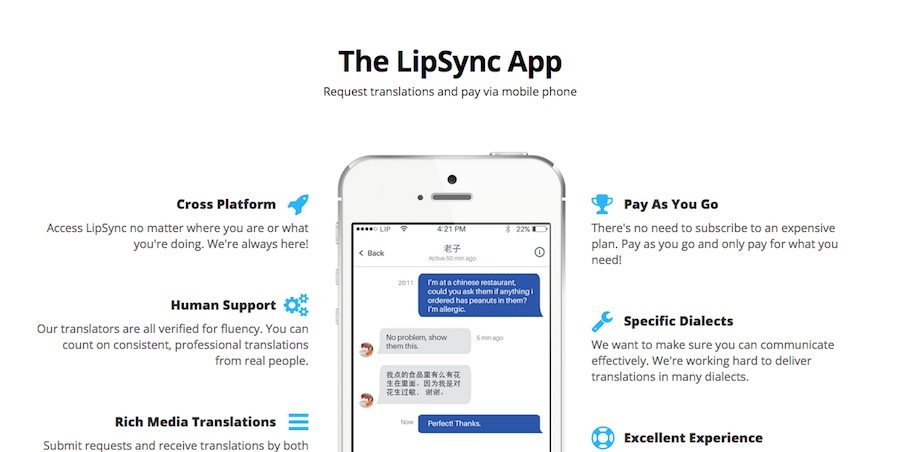 Lipsync is an up and coming mobile app that aims to bring fluent English and Chinese translators straight to the palm of your hands through real-time peer-to-peer translations.
Through a pay as you go system those who download the app (Android platform to be launched in March as a beta test) will have the services of multiple translators who can offer their services in ensuring you are given the most authentic language crossover experience. Want the tailor to adjust your sleeve length but don't know how to ask it? Done. Need to notify the kitchen you have a severe peanut allergy? Done. In dire need of accurate lyrics to global hit "Xiao Pingguo" to serenade your loved one with? Done (you monster).
Register your email address with them if you feel your skills are up to task, or follow them on their website or Facebook page (VPN required) where up-to-date developments are posted. 
More stories from this author click here.
Email: [email protected]
Instagram: @wander_in
Wechat: erinstrong
Photo courtesy of Lipsync

Visit the original source and full text: the Beijinger Blog