The latest restaurant from titan of Beijing's food world Da Dong offers a literal taste of his famous innovative Chinese cuisine and excellent Peking duck. Taste of Dadong, located on the basement level of Parkview Green, is a fast food, populist reinterpretation of the brand's other branches, the large space buzzing with diners calling in for a quick lunch.
The food menu is somewhat trimmed down from the enormous hard-back tomes of other Da Dong branches, prominently featuring a number of good value meal sets (around RMB 100 per set). Of course we went for the "super-lean" roast duck (a Da Dong specialty) set (RMB 128, including appetizers, dessert, and duck accompaniments) and we were frankly delighted with the results. The duck is exactly as described, the fat rendered away to leave perfectly crisp skin and meat that is noticably juicier than other duck joints around town. Accompaniments are served in cute partitioned trays and while we enjoyed the fresh cucumber and radish, we found the sauce to be a tad overpowering.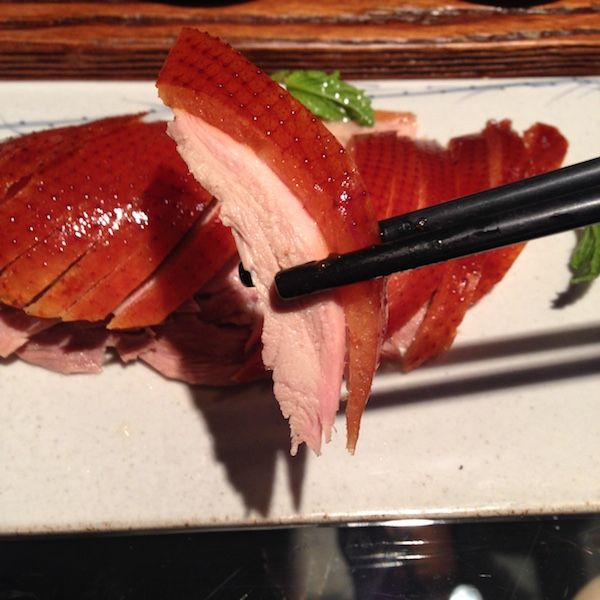 Duck aside, many of the other dishes will also be familiar from other branches of Da Dong. The Cherry Foie Gras (RMB 68, which on our visit was actually hawthorns) matched silken goose liver with the bittersweet taste of hawthorne, making for an interesting fusion experience. Heston Blumenthal would be proud. Continuing along the fusion path, Roasted Avocado (RMB 15 per person) made for an unusual, but not unpleasant, dish, the center filled with pearlised hoisin sauce. Perhaps the only let down was a dish of Chef Dong's Braised Eggplant (RMB 28), lacking flavor and braised into mushy oblivion.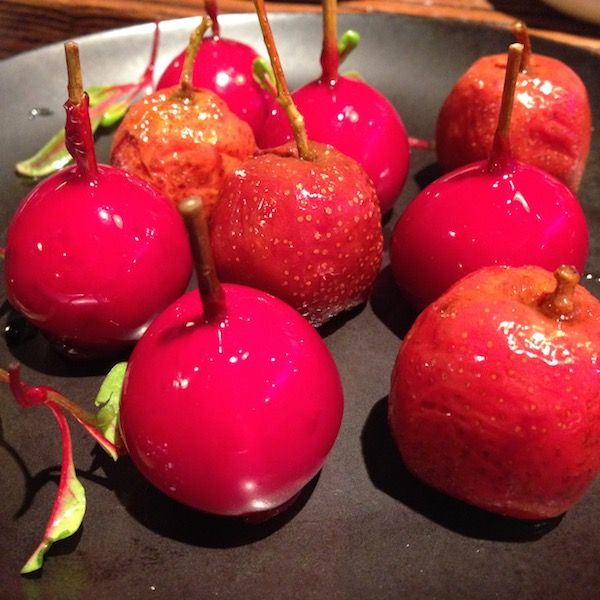 However, for all of this there is a caveat: the food may be exemplary, but the service is abysmal. The greeter dithered over where to seat us (in a semi-empty restaurant), we had to ask multiple times for water and other drinks, and it was nigh on impossible to flag someone down to take our order. The more upscale branches of Da Dong have also been criticized in the past for their poor service (see the reviews on our directory listing for Da Dong) and while we can accept a lower standard of service from a more casual restaurant like this, we hope they up their game to match the food soon.
Taste of Da Dong has been nominated for Best New Chinese Restaurant in our 2015 Reader Restaurant Awards. Cast your vote now!
More stories by this author here.
Email: [email protected]
Instagram: @gongbaobeijing
Twitter: @gongbaobeijing
Weibo: @宫保北京
Photos: Robynne Tindall

Visit the original source and full text: the Beijinger Blog