If you're planning a trip to Tairyo Teppanyaki, be sure to bring an empty stomach and a full wallet. This popular Japanese chain is not for those hoping to snack and nibble – it's ideal for a small group of famished friends who are hankering to overindulge and are unafraid of splurging.
This has no doubt contributed to Tairyo's conistent showing in the Beijinger's annual Reader Restaurant Awards. This year they've been nominated three times, for Best Japanese,  Best for a Celebration and Best Value. (Haven't cast your opinion yet in this year's awards? Do it before March 8 by clicking here.)
Anyone that's been to Tairyo knows that it's foolish to order a la carte: the price of a single fresh oyster (RMB 58) is enough to make most diners realize the real value lies in its famed RMB 268 all-you-can-eat dinner buffet. That might seem a bit steep at first, but as you pull up a chair at one of the Sanlitun location's horseshoe tables, you'll quickly see how far your money goes.
The chain's new digs in Sanlitun are especially impressive, what with its glitzy lamps and chandeliers, making this the fanciest of the chain's nine locations in Beijing.
After paying your all-you-can-eat fee, the waiter will bring a menu so that you may rattle off your choices. We recommend starting with the pleasantly tart fresh strawberry juice and some sushi, which the waiters will bring first as an initial course before the chef fires up the grill.
Of the many sushi options, we recommend the tuna and salmon sashimi, each served in a bowl atop a mound of ice, next to a smattering of wasabi. These thick, stubby little salmon and tuna slices might be too fatty for some patrons, but they're undeniably delicious.
The fire grilled salmon belly salad sushi is even tastier, thanks to a drizzle of golden "Hawaiian jam" that gives the thin salmon slice and its accompanying pressed block of rice an added sweetness. These options far surpass many of Tairyo's sushi rolls, which tend to be saturated with candy-sweet toppings that overwhelm the bland fish packed within.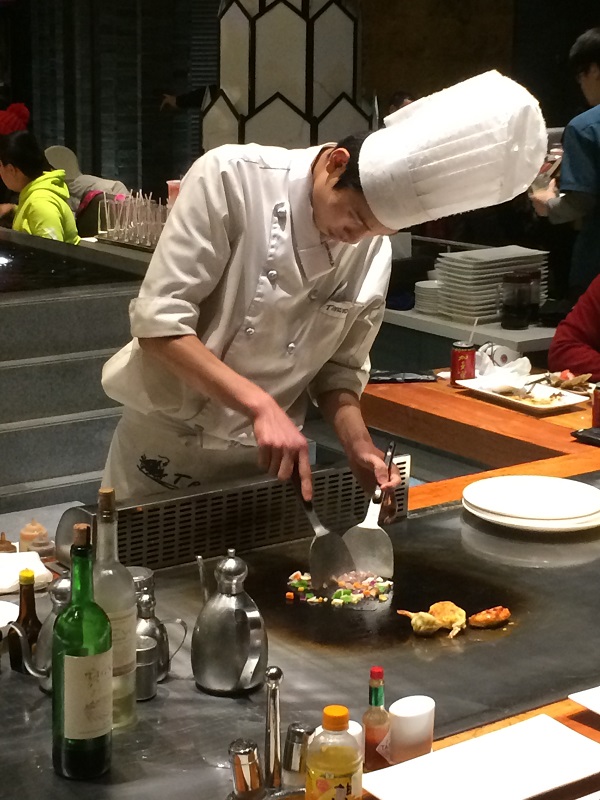 As impressive as many of these sushi options are, Tairyo's true claim to fame is of course its teppanyaki. Watching your chef dice and and flip your order on the iron griddle is a delight, although we would have liked to see a few of the theatrical spatula tosses that were more frequent during our earlier visits.
The griddled oysters are rich enough to make your palate burst, while other options are more subtly flavoured and perhaps even more delicious— mainly the beef fillet and the bacon-wrapped asparagus, both of which are well-seasoned. 
A perfect end to the meal is the ice cream served atop a sizzling slice of grilled banana—a decadent dessert that will fit well with your evening of indulgence. Diners who wish to keep the calorie count slightly under inifinity might be happier with the fresh mango, sliced into bite-sized sections and juicy enough to be a more-than-adequate palate cleanser.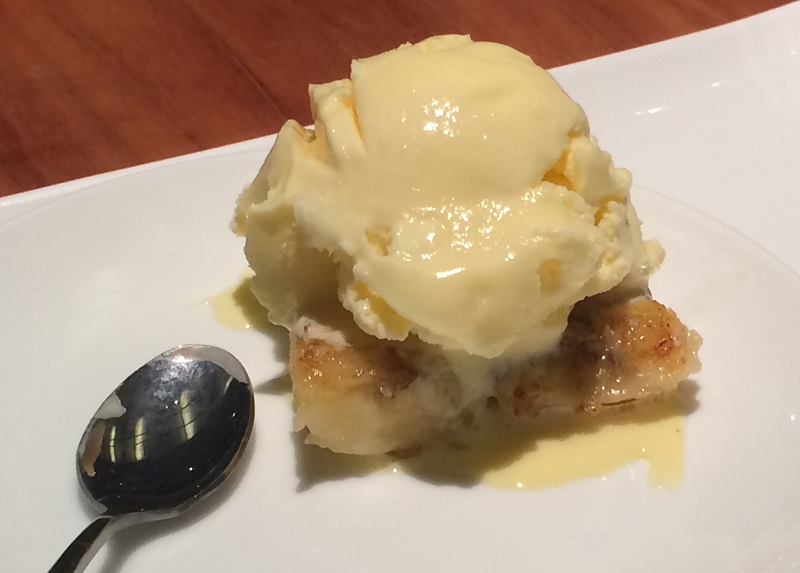 All these options (and more) will prompt diners to push the all-you-can-eat offer—and their waist lines—to the limit, making Tairyo a formidable nominee in our restaurant's awards' Best Value category.
Images: Kyle Mullin

Visit the original source and full text: the Beijinger Blog