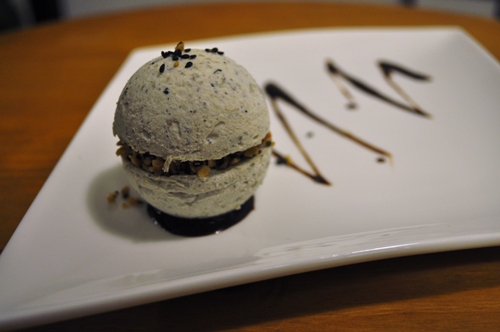 When Yi Xiao and partner Peng Xiao began to imagine their tiny cafe near Lama Temple, they pledged to abandon the formula that was so common to most of Wudaoying Hutong's coffee shops. Gone were the velvet, maroon sofas, the overpriced, subpar Western food and mangy cats. In their place came a neutral color palate dotted with cacti and candles, a handful of round, wooden tables, and a handwritten menu that doesn't wander beyond aromatic teas, coffee, and dainty desserts. And, of course, scratch the cats.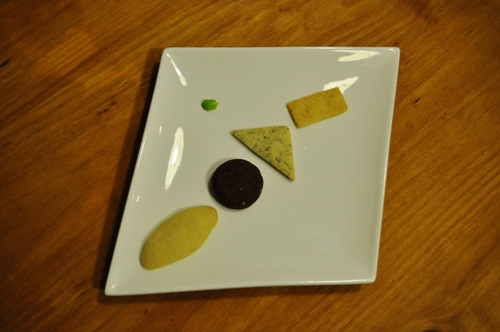 Every morning, behind the privacy of floor-length ivory shades, tofu mousses and shortbreads are baked fresh before Yi opens the doors to Guanpin at 11am. While the dishes on offer are ever-changing depending on the availability of ingredients, she sticks to her own desired taste – which means no treats will be too sweet or too rich.
Using recipe outlines for Western tea time fare, Yi experiments with Chinese flavors (try the jasmine mousse or the green tea cookie). The key word here is experiment, so expect hits and misses – don't bring your esteemed lady friend on a first date here just yet.

Yi plays with shapes in her gnome-sized biscuits, with cocoa taking the lead among her flavors as the most respectful accompaniment to coffee. Peng, an Academy of Film grad in animation, does custom illustrations in chocolate icing for RMB 10 per cookie, or RMB 100 for a face-sized serving.
The must-try? Yi's garlic cookie, a surprising blend of the biting bulb and just enough sweetness to let it pass as a cookie and not a cracker. Just be sure to bring along a few mints.
Guanpin
Daily 11am-10pm. 15 Wudaoying Hutong, Dongcheng District (159 0137 0753)
东城区五道营胡同甲15号
Photos: Jessica Rapp

Visit the original source and full text: the Beijinger Blog