It hardly matters how you skin this cat, ImmD will approach it in exactly the same way… as a new business situation.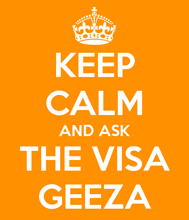 QUESTION
I plan to start a business with three other partners. Two of these are Hong Kong permanent residents and one of them is in the same situation as myself: recently unemployed and staying on an employee work visa.
My question is, as far as maximizing the chances of getting and retaining a visa to work in Hong Kong, would it be beneficial to apply as employees and wait until visas are granted before becoming partners in the company, or to run them as Hong Kong investment visa applications?
I have taken into consideration that:
1. I trust my permanent resident partners, and
2. Both myself and my colleague likely have better cases for employee work visa renewals (i.e. unique skill sets and experience and not a lot of cash).
Thank you very much for your help in these regards.
More Stuff You May Find Useful or Interesting
| | |
| --- | --- |
| | |
| PODCAST ANSWER | |

Visit the original source and full text: Hong Kong Visa Geeza