At first sight, Mr Shi's Noodles looks like a sweet little spot, albeit one that may leave you wondering whether you have gone for dinner earlier than everyone else in the world (and by world we mean Baochao Hutong).
And then, slowly it dawns on you that Mr Shi's Noodles is just actually an abandoned afterthought, mainly put in place to guide tourists in the right direction to the actual Mr Shi's. Once upon a time it was even a second Mr Shi's Dumplings, but that has since moved to Cheniandian Hutong, across from a family-run (and in our opinion, far superior) dumpling spot.
The menu has six different noodle choices – we tried the eggplant and pork noodle soup (RMB 20) as well as the egg and tomato noodle soup (RMB 20). In both options the noodles were chewy, clearly hand pulled, and the toppings were tasty and not too salty. Both had the optimal balance between steamy broth and noodles, although the portions were on the small side.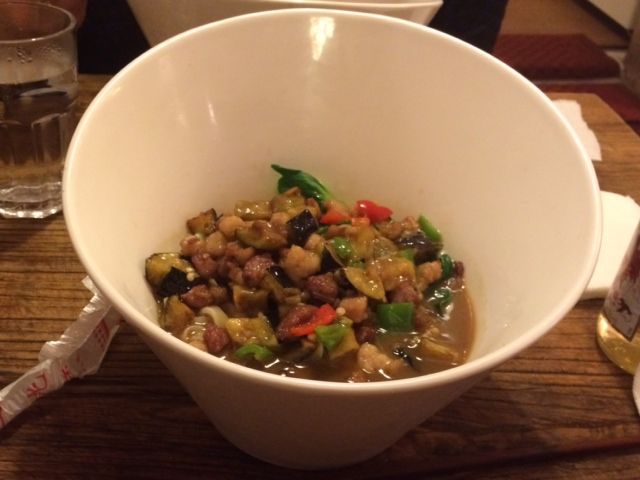 If you happen to want to eat a fat side of fried dumplings with your noodles then have no fear as you can also order from the original joint. In that sense, this noodle restaurant acts as both a spillover as well as a serene alternative to the oft-packed main attraction.
We have to say the drinks menu was extensive, ranging from coffee, tea, imported beers, and even cider, which we particularly enjoyed – you can't get cider just anywhere, you know. Maybe they should just turn into a bar ...
It certainly feels like it already. If you're particularly reminiscent of your backpacking days, you can even sign your name on the wall along with your country's flag, because that seems to be the cool thing to do these days or what just happens when you get Lonely Planet-ed.
All in all, we would go again if we were nearby. However, there are many anonymous noodle shops that are both cheaper and better, nestled in the hutongs surrounding Mr Shi's Noodles.
Mr Shi's Noodles
Daily 9am-10pm, 81 Baochao Hutong, Dongcheng District (8405 0399)
东城区宝钞胡同81号
More stories by this author here.
Email: [email protected]
WeChat: chinamargaux
Instagram: @s.xuagram
Photos: Margaux Schreurs

Visit the original source and full text: the Beijinger Blog