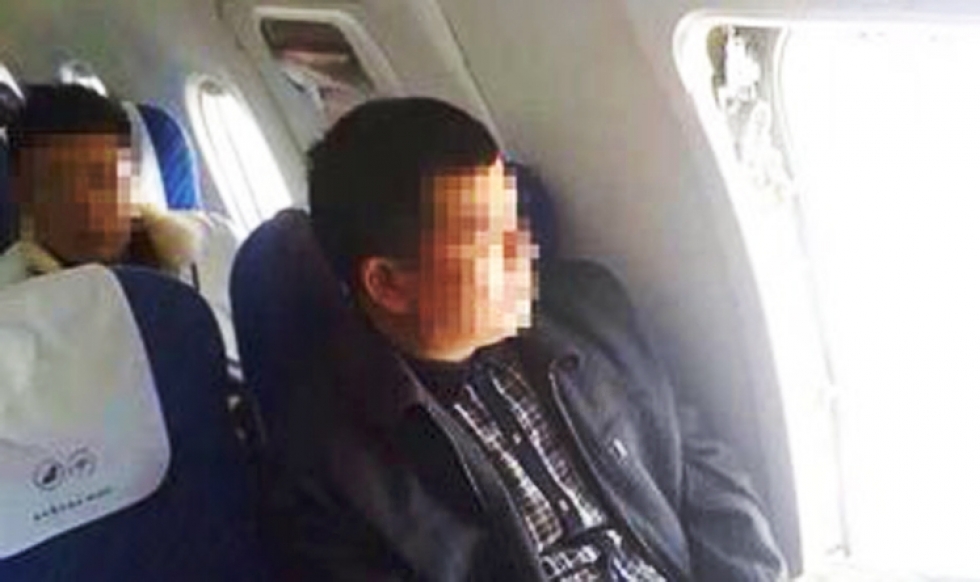 I knew we must be approaching the Spring Festival travel season. On Wednesday night, here on this small Thai island, a waft of cigarette smoke, some slamming hotel room doors, and the echo of "cao" down the corridor, and I realized the first visitors from China must have arrived.
At least the door they slammed was that of a hotel room, and not an aircraft emergency exit door. This trend, which we first cited a few weeks ago, continues unabated. On Monday, a man sitting next to an exit door popped it open for a bit of fresh air. Just some fresh air. "The door is not important," he said to police, who are detaining him for 10 days. Happy New Year!
We ask again: WHERE WERE THE FLIGHT ATTENDANTS WHILE ALL OF THIS WAS HAPPENING? South China Morning Post reports that they were helping other passengers with their bags. Um, ok.
If you haven't made your Spring Festival travel plans yet, consider yourself screwed, and just enjoy Beijing instead. Here is a whole list of wonderful staycations to enjoy a relatively empty city that's in a mood to party. Otherwise, wait until February 21 or 22, when most trips out are complete but people haven't started to return, head over to the airport or train station, and buy a ticket to anywhere. Now that's travel.
Photos: SCMP

Visit the original source and full text: the Beijinger Blog