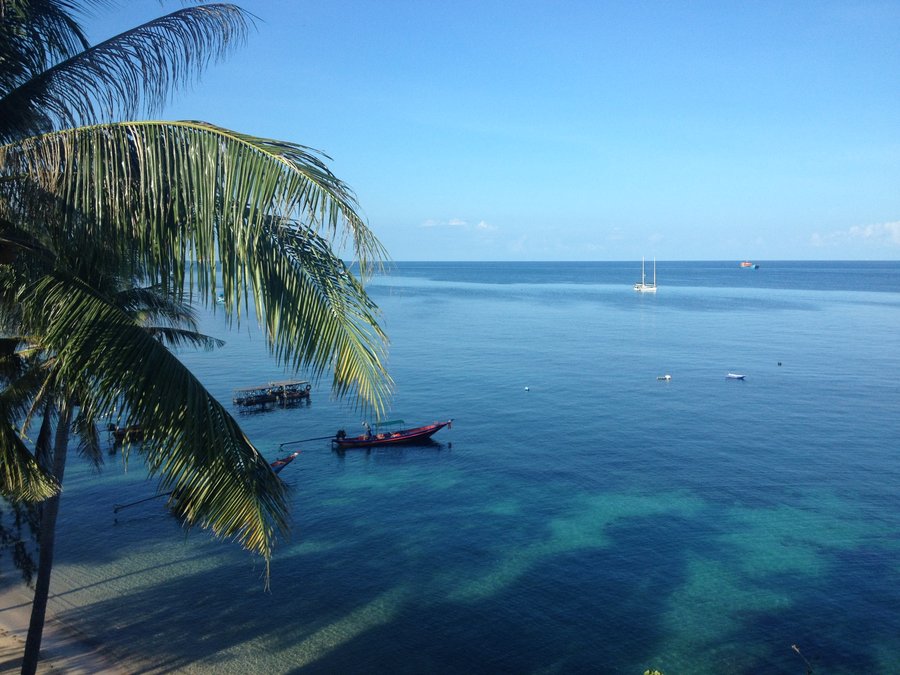 I just don't get backpackers and backpacking. Do young people who are doing this now think it's original, or do they just not care? It's amazing how Lonely Planet has created a zombie army that roams the Earth, feeding on banana pancakes and muesli, getting ungrammatical foreign-language tattoos, and wearing Chang Beer t-shirts. The complete lack of originality is mind-numbing.
As you may have guessed from that description, I'm in Thailand, Koh Tao, specifically. I passed through Bangkok on my way in and find that it has a lot of the energy of pre-Olympic Beijing, without all the bluster and pretension. Read more about those two places with the links included.
The Sunrise Kempinski Hotel, also known as the site of the 2014 Asia-Pacific Economic Cooperation (APEC) meeting, is now open to the public. Expect a whole lot of corporate events to be held there over the next two years.
By the way, if you're traveling for Spring Festival, especially domestically, be determined. Originally faced with an eight-hour drive to reach my upcoming destination, a sharp-eyed companion saw and nabbed a train ticket for me on February 18. While this appears to have "middle seat" written all over it, noise-canceling headphones and an iPad loaded with pornography should see me through. Regardless, my travel time is now cut in half. Keep trying, with the help of Chinese-reading friends if you're not literate in the local language.
Finally for this edition, don't miss this New York Daily News travel article on Beijing that seems too good to be true, and more like someone paid off the writer to write it.
Photo: Steven Schwankert/the Beijinger

Visit the original source and full text: the Beijinger Blog