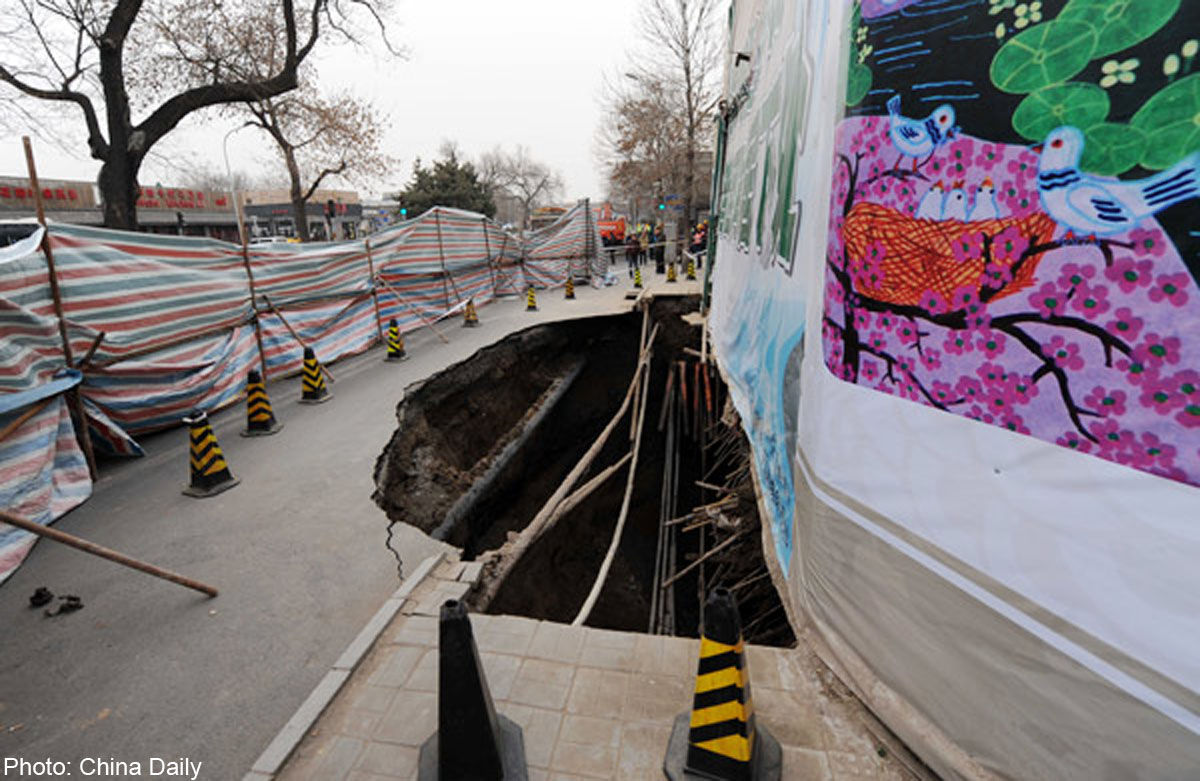 In the past two weeks Beijing has seen its fair share of illegal underground residences and structures collapsing, and the police are tired of being left in the dark. The most memorable sinkhole was perhaps at the end of January, when the ground around a Xicheng courtyard home collapsed after some local residents had dug out a five-story, 10-meter-deep basement underneath it, The Straits Times reports.
Thus, in the latest episode of good police work, radar detectors are now being used to find unauthorized and dangerous basement constructions, Xinhua News Agency has reported. An official with the local Xicheng government, where the incident occurred in January, said that if any unauthorized basements are found, the owners will be ordered to fill in the basements or holes immediately.
The increasing popularity of basement digging can be accredited to rising rent in Beijing, as the basement homes are mostly used by young migrants coming to the city hoping to make a better life for themselves.
Photo: China Daily

Visit the original source and full text: the Beijinger Blog