Every month we tally the hits from theBeijinger.com and bring you the most viewed blog posts from January.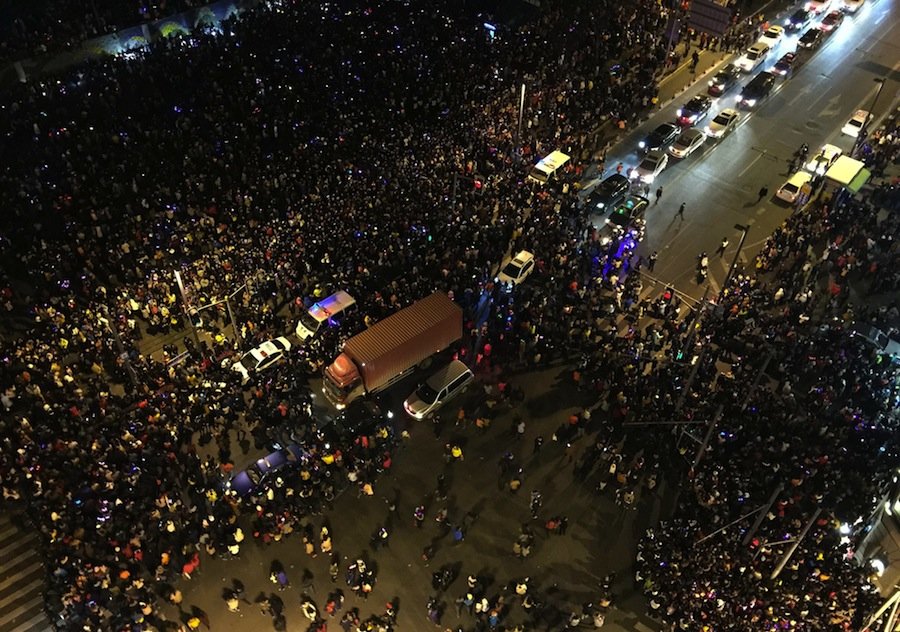 1. 36 Dead in Shanghai New Year's Eve Stampede
On New Year's Eve 36 were killed and 47 injured in a stampede at the overcrowded Bund in Shanghai. Reports indicated that one Malaysian and three people from Taiwan were among the casualties. The accident is the worst incident of stampeding deaths in since 2004, when 37 people were killed and 15 injured in the Beijing suburb of Miyun.
 


2. Beijing Subway Sees 800,000 Fewer Daily Trips Since Price Hike
Beijing's subway system has seen an overall decrease in daily passenger trips of 8 percent since the era of RMB 2 unlimited-distance pricing ended on December 28. Line 10 saw the most significant decrease in passenger trips, at 18 percent. The only line to see a rush hour increase has been Line 6, attributed to the extension of the line and the new connection with Line 14.
 


3. Beijing Once Again Declares Uber, Didi Zhuanche Illegal
Uber and other car-sharing services such as Didi Zhuanche are facing possible government action after a Beijing Traffic Enforcement Unit official called them "illegal" in a report last month. According to law, only cars officially designated as taxis may pick up paying passengers. Beijing has 66,000 official taxis to serve almost 21 million people.
 


4. Stephon Marbury Named One of Beijing's Top 10 Model Citizens
Former NBA and current CBA basketball star Stephon Marbury became the first foreigner named as one of Beijing's Top 10 "Model Citizens." Marbury's qualification was based not on his basketball prowess but his commitment to community and charity work, which includes his visits to a girl with leukemia named Yuanyuan, and donations to rural schools in Yunnan province.
 


5. Keep an Eye Out for Fake Condoms
Beware of buying condoms online or from shady shops in second and third tier cities. During a recent investigation, reporters placed orders for samples with sellers on JD.com and Alibaba. They found that the condoms featured bad packaging; blurry production codes and expiration dates; a strong unpleasant odor; and last but not least, some condoms even leaked when being filled with water.
 


6. Dunkin' Donuts to Open 1,400 Stores in China
The coffee and doughnut chain that is a US East Coast place of worship institution is partnering with a company called Golden Cup Pte. Ltd. for the rollout, which will begin in the fourth quarter of this year. Far too late, in our opinion. Dunkin' Donuts currently operates 16 stores in the southern half of China. This is the New England company's second shot at Beijing.
 


7. Beijing Land Prices Set to Rise after Years of Softening
Beijing home prices could reach RMB 60,000 per square meter for the first time in 2015, after a land sale seems to foreshadow a year of expansion for development and a rebound in real estate values. A large plot in southwestern Beijing's Fengtai District sold on January 5 for almost USD 1.4 billion, a new record for real estate in the capital.
 


8. Six More Subway Stations to Limit Rush Hour Crowds
Six more stations were added to the list of stops that will restrict passenger inflow during peak hours on the Beijing Subway, officials have announced over the weekend. That makes 61 stops on the network that will now be subject to lines to get in during peak hours, and another reason to quit your job and move to Bali ask your boss for flextime hours.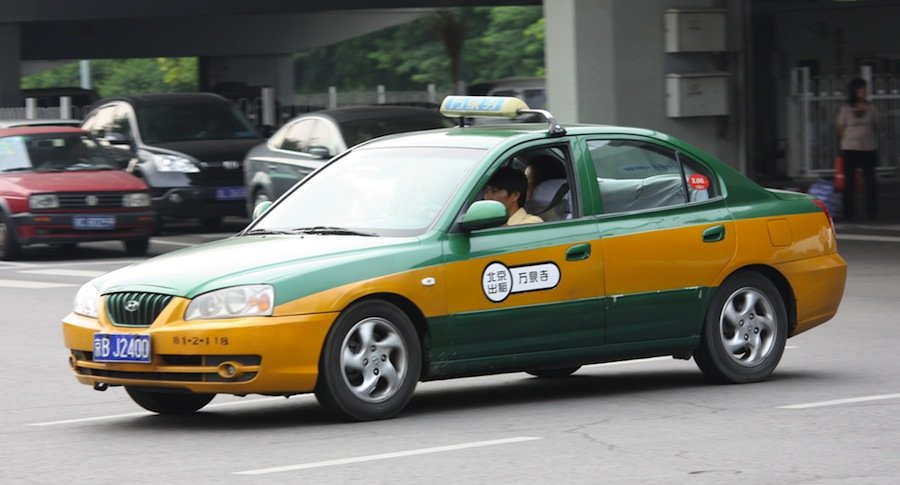 9. Beijing Dropping Taxi Fuel Surcharge
Here's something we didn't expect: even as subway fares rise, taxis have become less expensive. One yuan per fare, to be exact. With fuel fares dropping globally as oil prices hit five-year lows, the irksome fuel surcharge, which due to poor labeling and explanation led tourists to think they were being shaken down for baksheesh, is in the process of being removed from Beijing taxi meters.
More stories by this author here.
Email: [email protected] 
WeChat: kippwhittaker
Weibo: @KippWhittaker 
Instagram: @KIDDWHIZ
 
Photos: images.china.cn, gbtimes.com, shanghaidaily.com, ing.oz.com, xinhuanet.com

Visit the original source and full text: the Beijinger Blog