"Sensei, an old custom in my hometown dictated that a newborn child is given the name of a body part or organ. Nose Chen, for instance, Eyes Zhao, Colon Wu, Shoulder Sun … I haven't looked into the origin of this custom, but I imagine it embodied the outlook of 'those who are badly named live long.' Either that or it evolved from a mother's thoughts that a child represented a part of her body. The customs is no longer followed, as young parents have no interest in naming their children in such an unusual way."
So begins the first chapter of Nobel Prize for Literature-winning author Mo Yan's book Frog. It's hard to say that it's a new book, having originally been published in Chinese in 2009, before Mo won the big one. However, for readers who can only enjoy Mo's work in translation, Frog is the latest to become available.
Mo likely first came to the attention of Western readers not via a written work, but through the late 1980s film version of Red Sorghum, directed by Beijing Olympics opening ceremony director Zhang Yimou, and starring now-cinematic icons Gong Li and Jiang Wen.
The book gives away a bit of its device early, revealing the main character's name as Tadpole. A writer, he describes the life of his aunt in a series of letters to one of his teachers, who happens to be from Japan.
Through this series of letters, Tadpole's story carries the reader from before the Cultural Revolution, through it, and to the period of opening and reform afterwards. It is not a feel-good story. Tadpole's relative, Aunt Gugu (actually redundant as "Gugu" means "Aunt") goes from being a respected obstetrician, to ending up in charge of enforcement for the nation's one-child policy, a position that forces her to question herself and the job she is doing, along with her own values as a doctor.
The letter format is one that Mo has used before, such as in The Republic of Wine. The book is translated by Howard Goldblatt, widely regarded as the top translator of contemporary Chinese fiction into English. Goldblatt once said during a talk at a Denver bookstore that he admired Mo's style in that novel, in which one of the characters is an aspiring novelist – and not a very good Page Turners one – who writes letters to Mo. He admired Mo's "ability to write poorly. He's such a good writer, it must be difficult for him to do that."
Frog is a good winter book, not the kind of light fare that works on a beach holiday, but one that will satisfy the serious reader with an interest in Chinese literature, and require contemplation of the issues that the author so deftly raises.
Frog is available at The Bookworm and via Amazon.com.
More stories by this author here.
Email: [email protected]
Twitter: @greatwriteshark
Weibo:​ @SinoScuba潜水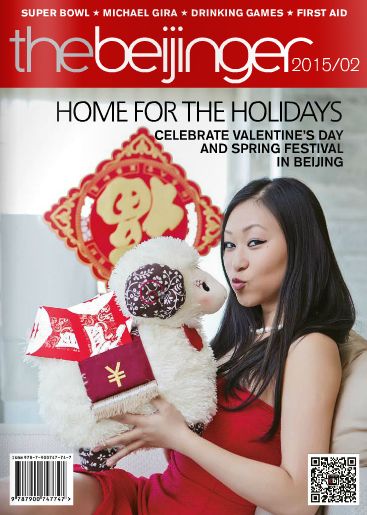 Photo: news.com.au

Visit the original source and full text: the Beijinger Blog