Walking into Great Leap Brewing No. 12 can be, at times, like walking into a can of very noisy sardines. Sure, that doesn't stop most of us, but it's lucky for us that if you want the same wood and steel interior and, of course, the same wide selection of craft beer, you can also head down to their cozier, remodeled location at No. 6 in Doujiao Hutong.
When we went, they had 17 beers on tap, including their new brews, the Yunnan Amber (a collaboration with Shanghai's Boxing Cat Brewery) and the rich Cherry Black Ale. Growlers were available in the Cherry Black and Barley Wine for RMB 45-95 (RMB 20 for the bottle), but if you just want a taste, then do the four samplings for RMB 50.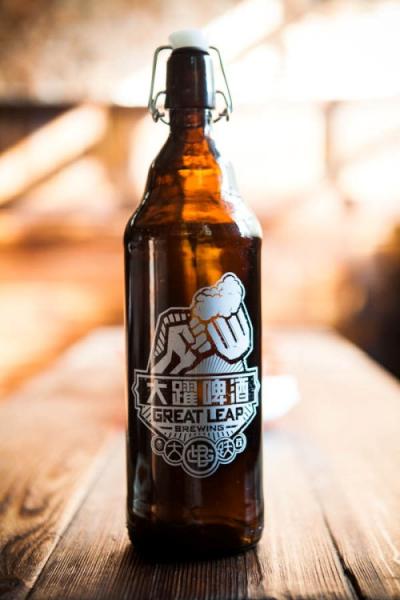 And the alcohol doesn't stop flowing there. They'll soon be serving double pours of bourbon, gin, scotch, and rum for RMB 50 each. Food? No burgers here, but stop in on Tuesdays between 6.30 and 7.30pm and get any four beers (RMB 25-40) and a pizza from Pizza Plus for RMB 150. They also do delivery from surrounding restaurants, including Mr. Shi's Dumplings.
Their space didn't get any bigger, aside from repositioning the bar to make room for booths and a few bar-style tables, so I might have to bite my tongue about this spot being cozier once the warm weather hits and more people come by for the outdoor seating. Still, a touch of nostalgia (this was where it all started!) and exclusivity is always good – they try to save their final kegs of special beers for this location, so head there to get dibs on the last sips.
Keep an eye on our Nightlife section for the latest on events and deals at their new space.
Photos: Jessica Rapp, Liz Phung

Visit the original source and full text: the Beijinger Blog