Help is at hand for those who are too lazy to eat breakfast, let alone make it themselves. New start up JoySeed will bring breakfast right to your desk, with delivery currently available for offices in the area roughly covering Guomao, Tuanjiehu and Yong'anli. According to their WeChat, JoySeed's chef Jamie grew up in the States and has a background as a pastry chef, with a particular focus on healthy versions of popular baked goods.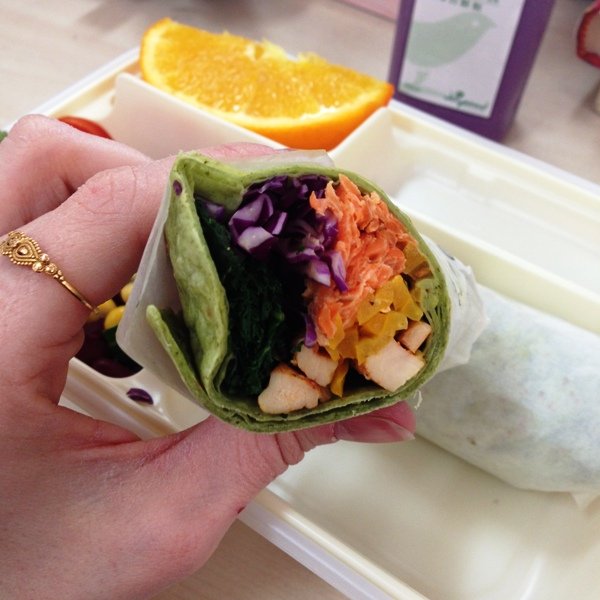 Ordering and payment are done entirely through WeChat, so you will need to have WeChat wallet set up (Global Times just released a handy guide here – I was able to link my China Merchant's Bank debit card with little fuss). Their WeChat is all in Chinese, but the ordering process is easy enough to navigate. 
At present they have five rotating weekday breakfast sets featuring a sandwich or wrap, a salad, fruit or muesli, and a nut-based drink. So, on the Wednesday we ordered, we received a roast chicken-spinach wrap, a kidney bean salad, some orange quarters, and a purple taro-based drink. We'll admit that the combinations seem more "lunch" than "breakfast" (other sets include a ham and cheese croissant and a beetroot and chicken panini), but after a tough morning workout arriving at the office to find a box of tasty sandwiches on your desk is no bad thing.
More stories by this author here.
Email: [email protected]
Instagram: @gongbaobeijing
Twitter: @gongbaobeijing
Weibo: @宫保北京
Photos: Robynne Tindall

Visit the original source and full text: the Beijinger Blog