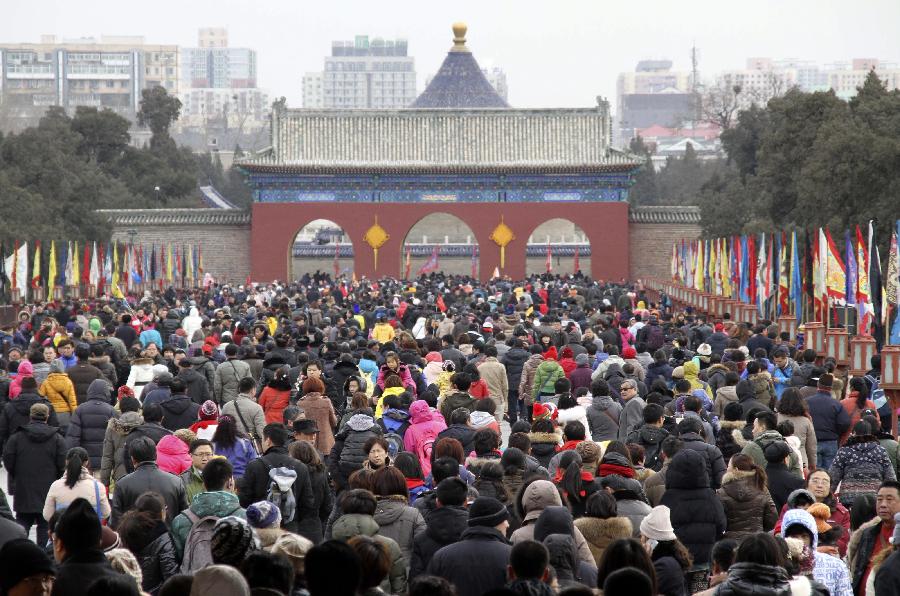 Following Shanghai's shocking New Year Eve's stampede, Beijing is paving the way in terms of crowd control and public safety. Its state-of-the-art systems electronic crowd monitoring are to be installed nationwide.
As of now, four popular tourist destinations (Xidan, Shichahai, Dashilan, and Tian'anmen) have this crowd control system in place, automatically notifying emergency services if it detects 'patterns that indicate potential danger,' according to ECNS. The article did not elaborate which scenarios fall under this category, but crowd density, distribution and flow are all monitored. Honestly, if these systems did work, a regular rush hour should send multiple alerts to emergency services.
Beijing itself also plans to implement the systems (that operate 24 hours a day and seven days a week) at railway stations and busy religious sites in an attempt to keep an eye on the masses safety.
A recent increase in subway prices was also aimed at reducing the number of commuters in Beijing, while raising more funds, especially following the tragic death of a single mother at Line 5's Huixinxijie Nankou Station during last year's rush hour.
Source: Xinhua.com

Visit the original source and full text: the Beijinger Blog