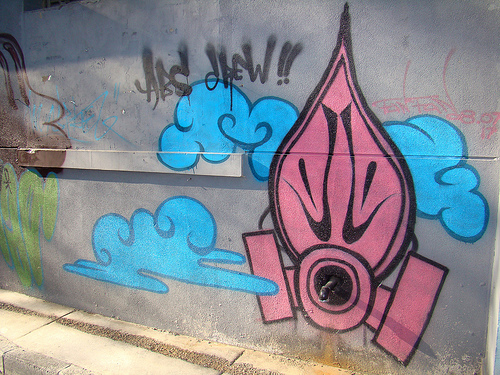 Boasting a current tally of an astonishing 45 events across 17 days (March 7-23), JUE is set to be one of the biggest festivals in the Beijing calendar this year. We at the Beijinger have scoured the immense event listings and compiled our favorites together to assist you in tackling this festival head-on. Below are our top three picks for Interactive Events:
ABS GRAFFITI ON WORKSHOP MAR 15
Experiment and explore the possibilities of graffiti. In this workshop, ABS invites graffiti masters to share their experiences and provide hands-on tutoring. This will be followed by an hour-long contest with prizes. 
BALANCE ART BODY AWARENESS WORKSHOP MAR 16
This workshop looks at visual and stage-based performance art, and how these disciplines can help you achieve focus in daily life through the release of mental and physical pressures. 
"QUE DU BLANC" (WHITE ONLY) WORKSHOP MAR 19
If you're interested in poetry, theater, or film production, learn from Fabien Maheu how to produce a multimedia poem. But go prepared with a portable computer and video editing software so you can edit your video to audio. 
You can also find our top picks for Film, Music, and Eco-Friendly events listed on our blog the next few days, or find them in our events section along with everything else happening in town. Read our "7 Days in Beijing" newsletter, and follow our weekly "What's going on in Beijing?" newsletter by subscribing to us on WeChat at "theBeijinger".
These events were first listed in our March 2014 issue.
Photo: courtesy of Flickr user istolethetv

Visit the original source and full text: the Beijinger Blog